MENA BRINNO - Katy Decker interview - Wicked Polly (2009) - HEAVY SOUND SYSTEM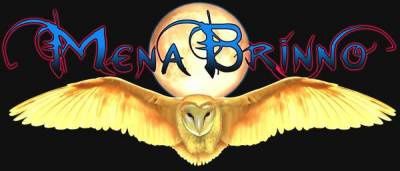 MENA BRINNO est né de la rencontre entre KATY DICKER et MARIUS KOZLOWSKI. La première était chanteuse d'opéra aux USA jusqu'en 2003, le second un guitariste polonais évoluant dans l'univers du Metal. Investis tous deux dans un projet commun qui les fait se découvrir musicalement l'un et l'autre, ils décident une nuit de printemps 2006 de former leur propre groupe : MENA BRINNO (MOON FEVER en vieux gothique).
Musiques folkloriques nord-américaines et chanteuse d'opéra sont les deux principaux atouts de ce groupe qui peuvent les faire émerger du lot. KATY se charge de vous raconter la suite...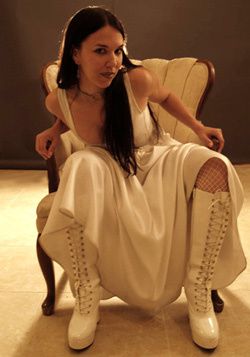 At first, can you introduce yourself and tell us in few words your own career ?
My name is Katy Decker and I first started playing music when I was about 2 years old. My parents put me into a Suzuki piano class because I was always playing around on the keyboards and they saw a musical ear developing at a very young age. I don't remember this at all! My first band was Royal Anguish….second was Mena Brinno. I also did guest vocals on Hate Eternal's Fury and Flames on the outro to the album, "Coronach".
What are your own favorite styles and influences ?
I love classical, movie soundtracks and metal. I listen to alot of music from the 1930's and 40's as well. Favorite singers are Kathleen Battle(a light lyric coloratura operatic soprano), David Bowie, Sarah Brightman, Lunascape.
Which artist you work with or you worked with impress(ed) you the most ?
Well, there are several people I've worked with that have impressed me a good deal. My co-worker in Mena Brinno, Marius Kozlowski, is always my first choice because of the time and care he puts into each and every single thing he does in music. He pays attention to the details and is honestly very classical in his approach. Reminds me of my favorite accompanist in graduate school, Martin Leigh, who I always chose for public performances because he cared so much about what he did and was very generous with his time and making sure he really listened to the singers he accompanied. He has gone on to being a very well known conductor in Great Britain. Great musicians.
What about your promotion work and your relation with press at the moment ? Do you get a good feed back about your "Wicked Polly" album ?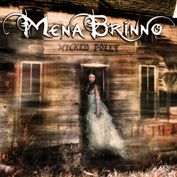 We got some good reviews but I think Mena Brinno is still really finding a sound that works well between guitar and vocals..our next work is going to be alot more keyboard driven and less focused on extreme guitar and drumming. All the reviews note the great potential of the band and seem to hold out great hope that we will achieve a sound that highlights our talents.
What's the mood of it ? What would you say to make people listen to it and buy it ?
Up to now, I think it's been the charm and fun behind our music. We put alot of heart and soul into what we did and just did what we enjoyed. We didn't try to please anyone (and definitely didn't please all the reviewers!! I think the high notes I hit on a few songs most notably Labyrinth might have caused some permanent hearing damage for a few people.) but just did what we want. I think we approached it with an underground mentality of doing our own thing. A lot of people appreciated us for that reason because we didn't do anything standard whatsoever.
Where do you find your inspiration for music and lyrics ?
Great books and films for sure. Anything that inspires me. I often write about dreams I have…I keep a notepad by my bed so I can write down anything bizarre or symbolic that might trigger a song.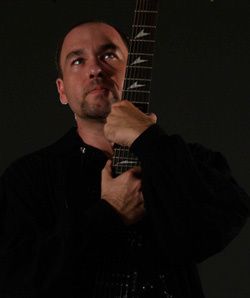 What's your favorite new track ? Why ?
Well, my favorite track on Wicked Polly was Banks of the Ohio. It was written to the lyrics of that famous poem"Banks of the Ohio" and I just love the fun behind the murder ballads. That story was one we told twice because the story existed in two well known poems. The Lone Green Valley and Banks of the Ohio about the notorious killer, William. Good stuff! I always wonder if people think I take those things seriously…I actually find it funny and entertaining and it's always done with a good spirit of fun in mind.
What can the audience expect from
Mena Brinno
on stage ?
I put alot of energy into my performance and a great deal of expression live. To me, it's more entertaining than the cds and maybe helps you to understand the meaning of Mena Brinno. I do it for the sheer joy of making music and singing.
MENA BRINNO - Katy Decker interview - Wicked Polly (2009)