REECE interview - David Reece - Universal Language (2009) - Metal Heaven - HEAVY SOUND SYSTEM



DAVID REECE... Cela vous parle ? Nan ? Remember, il avait enregistré EAT THE HEAT avec le groupe ACCEPT en 1989. Venant de LA, l'américain avait pour objectif de remplacer feu le sieur DIRKSCNEIDER... Le groupe prenait alors une nouvelle direction musicale sur une courte durée !
Depuis DAVID REECE a officié dans le groupe BANGALORE CHOIR et est devenu le chanteur du groupe suédois GYPSY ROSE.
En 2008, il commence à écrire ce qui deviendra son premier album solo...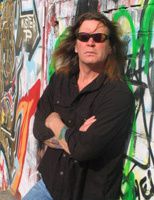 At first, can you introduce yourself and tell us in few words your own career ?

Well first let me thank you for the chance to share my story with you!!
I first started singing in grade school with the choir, my first performance was "Yesterday" by the Beatles solo and I was terrified!! But when I was finished I knew it was what I wanted to do. My first band was doing cover songs when I was 15 and I continued doing cover groups as well as writinig my own songs. 1988 when Wolf Hoffman called me and asked me to fly over from the states to Germany to Audition for Accept, he and Dieter Dierks heard a demo I did with guitarist Mitch Perry and they liked it.



What are your own favorite styles and influences ?



Actually as a boy I started listening to traditional Country Western music and would sing along, then my first LPs where Deep Purple "Machine Head" and Alice Cooper "Schools Out" also I loved the early Bad Co. and Aerosmith music.

About the band :

The group on the solo record of mine are Andy Susemihl on Guitar who also produced the record and Stefan Schwarzmann on drums and Jochen Funders on bass. Stefan and Andy as you know where in UD.O. and I've known them for 20 years so I'm happy to have recorded with them!!! And as a producer Andy Susemihl is fantastic!!

Which artist you work with or you worked with impress(ed) you the most ?

Andy Susemihl is really an amazing artist he really knows how to get a good peformance from me and I highly respect him.Also Martin Kronlund from Gypsy Rose is another artist I admire.


What about your promotion work and your relation with press at the moment ? Do you get a good feed back about your new album ?

I've always tried to maintain a good relationship with the press and so far the reviews and feedback have been very good on this record!

What's the mood of it ? What would you say to make people listen to it and buy it ?

This is a true and honest Hard rock record with both american and european influences.

Where do you find your inspiration for music and lyrics ?

Lately I'm finding influence from my past and what seems to be happening around the world right now, things are really crazy don't you think?

What's your favorite new track ? Why ?

I really like Flying too close too the flame and Once in a lifetime also Queen of my dreams I feel that the feeling and performances are great on those tracks!

Do you think you will bring something new in music with your new cd ?

I really only want people to enjoy it and see that it's a great hard rocking record which I'm very proud of.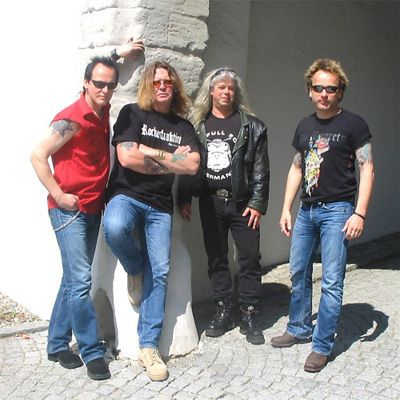 Will you be touring soon and what can the audience expect from you on stage ?

I've just returned from Belgium where we played and besides having a bad cold, we did well, also I'm writinig a new Bangalore Choir record which I plan to release in early 2010 and will be touring behind as well thru Europe.



I wish you a big success with your new album !



Thank you so much !!!! Cheers friend YOU ROCK!!!!!!!!









REECE interview - David Reece - Universal Language (décembre 2009)

Photos promo & visuels :