THE MURDER OF MY SWEET interview - Divanity (2010) - FRONTIERS Records - HEAVY SOUND SYSTEM
Daniel Flores
(batteur, auteur et producteur) a
formé
THE MURDER OF MY SWEET
en 2007.
Après avoir accusé quelques faux départs et trouvé son équipe idéale
(Angelica Rylin (chant), Daniel Palmqvist (guitare), Johan Niemann (basse) et Andreas Lindahl (claviers)), la formation suédoise
nous apporte
DIVANITY, son premier album.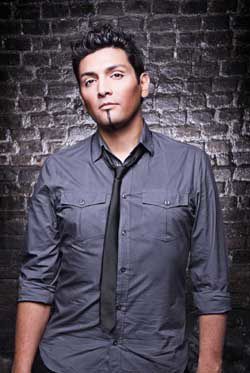 At first, can you introduce yourself and tell us in few words your own career ?
Daniel Flores : Well, my name is Daniel Flores and I'm the drummer and producer of this Swedish outfit and band called "The murder of my sweet", a band which began back in 2007. I started my music career back in 94 when I got my first record deal, since then it's like 80+ albums, first band was when I was 15 and was called "Only alcoholics play death metal", no album released as we played death metal… later I started Mind's Eye, but that band is on ice for now.
What are your own favorite styles and influences ?
Daniel Flores : 70's rock like ELO, Pomp rock like Queen and progrock like Genesis. These are some of styles I like but I also enjoy Hiphop and Rastafari music. Right now I'm listening to many score movie themes.
About the band :
Daniel Flores : Our band plays a mix (I think) of Symphonic pomp rock and cinematic rock with a huge amount of POP melodies. Our influences can varies from Death metal to Classic music but we also enjoy Jazz and musicals.
Which artist you work with or you worked with impress(ed) you the most ?
Daniel Flores : Some many artists have impressed me for different reasons. Goran Edman (Ynwie Malmsteen) is an amazing singer and Angelica (The murder of my sweet) is an amazing singer too but obviously they appeal to different people. Our new bassplayer amazed me, he is the best bassplayer in Sweden hands down.
What about your promotion work and your relation with press at the moment ? Do you get a good feed back about your new album?
Daniel Flores : I try not to read the press so much, as it's meant for the public. I hope the reviews are good, the some I have seen so far are great. The key is to evolve and keep making great albums, the day we stop and make albums for the public it's going to be hell on earth, I make albums for my self and if someone like it, cool! If not, don't mind to bugger off!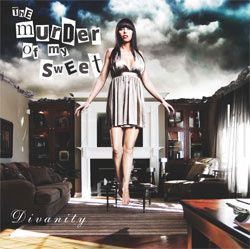 What's the mood of it ? What would you say to make people listen to it and buy it ?
Daniel Flores : I would say, if you love music that is in the end in the score titles of a movie, you will love our songs. It's meant to be very cinematic and to make you dream away. In the end there are some good songs in there and some that you might take to the grave.
Where do you find your inspiration for music and lyrics?
Daniel Flores : In every little thing in life. Most lyrics I write are pretty cynical and have an agenda but Angelicas lyrics are more sensitive and emotional, almost graphical. The music I do, just comes to me all the time, it's always been like that, I'm one of those guys that can write ten songs a day, though I only do it if I must.
What's your favorite new track ? Why ?
Daniel Flores : Well, hard to pick one but "death of a movie star2 is very cinematic but I love "Revolution" the most I think, it has that un expected going on in the chorus whch are element that I love.
Do you think you will bring something new in music with your new cd ?
Daniel Flores : Yes, definitely, if you listen to most bands today, they have very little originality in the chord progress and melody lines, we on the other hand pay much attention to this and those chords are not you everyday stuff. Also the amount of time taken to the production is unbelievable as we took two years to fully develop it. I would like to see another band try an effort like this with our kind of budget….. forget it.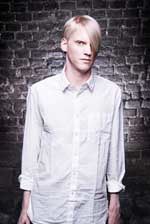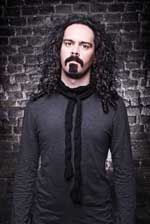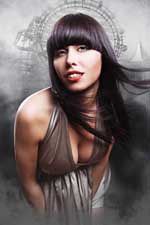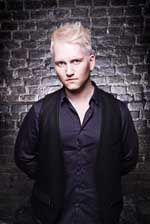 Will you be touring soon and what can the audience expect from you on stage ?
Daniel Flores : Yes, we have just signed with ITM (Lordi, Poodles) and we will hit the stage soon and promote our album, be there and be part of what we are about: PURE Energy and musical development.
Message to HEAVY SOUNDERS :
Daniel Flores : Please visit our website and support us if you like the album, it's hard to survive without the fans buying an actual copy of the album. How can we know you are there if you download it? And let us know if you like it!
THE MURDER OF MY SWEET interview 02/2010 - Dinavity (2010)

www.myspace.com/themurderofmysweet
Visuels :

Retour haut de page :