DRIVER - Rob Rock interview

Le groupe DRIVER ne vous dit peut-être rien. Pourtant il est un groupe culte de Hard Rock mélodique de la fin des années 80 qui a fait sa réputation avec une démo 5 titres largement diffusée en 1990. Bien que sous-estimé, ce groupe tenait en son sein deux figures aujourd'hui reconnues dans le milieu du Metal. J'ai nommé le guitariste/producteur ROY Z et le chanteur ROB ROCK ! Le premier a produit des artistes comme Bruce Dickinson, Rob Halford, Judas Priest et Helloween… Le second est celui qui a enregistré avec de nombreux groupes et mené des projets comme Impellitteri, Joshua, Warrior, Avantasia et Axel Rudi Pell. ROB nous raconte...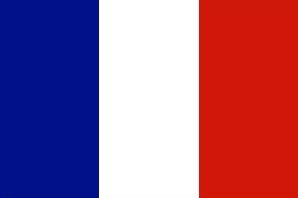 HI, ROB ! Welcome in the Heavy Sound System !
At first, can you in few words tell us your career ?
Rob Rock : My first professional recording was 1986 M.A.R.S. Project: Driver with Tony MacAlpine, Tommy Aldridge, Rudy Sarzo, and myself. Since then, I've recorded over 20 albums and I'm enjoying a successful solo career since 2000. I've also just released this new album from Driver (1989 line-up) with producer/guitarist Roy Z, and soon a new Impellitteri album "Wicked Maiden" and a new solo Rob Rock DVD/Live CD "The Voice of Melodic Metal" in 2009.
How did you get into music, how old were you ?
Rob Rock : I started off as a drummer/backing vocalist and was playing live professionally since 16 years old.
Favorite styles, influences. Your firsts bands...
Rob Rock : I was influenced by bands like Boston, Foreigner, Judas Priest and Dio.
DRIVER is an old friends story with ROY Z and drummer Reynold "Butch" Carlson" (Tribe After Tribe, Rob Rock, Kollarbone) ... What missed in the beginning of the 90's to release a DRIVER album ?
Rob Rock : In the early 90's, the Grunge style was coming in and the labels were scared to release another melodic rock album like Driver. We made many demos for Atlantic Records but were eventually denied when Nirvana hit it big.
Why did it take so long to issue it ?
Rob Rock : Well, it was a long time coming but I guess we were waiting for a label to back us up to help pay for a world class recording of the songs. Metal Heaven stepped up and was instrumental in making this CD happen now.


What can you tell us about the other members ? How did you choose them ?

Rob Rock : Roy Z, Butch Carlson and I were of the original 1989 DRIVER line-up. We decided to choose active players in the L.A. area to keep the band close together and active for the future. We knew Ed and Aaron from the L.A. area so it was easy to make a phone call to each guy. Ed Roth on keyboards (Glenn Hughes, Ronnie Montrose, Rob Halford, Impellitteri), Aaron Samson on bass guitar (George Lynch, Rowan Robertson, John 5).
Which artist you work with or you worked with during your own career impressed you the most ?

Rob Rock : I'd say Roy Z impresses me the most with his creativity, energy, and talent as a guitarist, songwriter and producer.

Before talking about your album, i would like to congratulate you. It's a trip back in time, straight in between 80's and 90's. This reminds me how good was HARD ROCK music at this period. Opening the album with this powerfull HEAVY METAL track (TITANS OF SPEED) is very original ! Nowadays, rare are the bands to play a so good melodic HARD ROCK !
Rob Rock : Well thank you ! Thank you for realizing that this is a CD to bring forth the greatness of the songwriting and vibe from the time of our original 1989 demos to the present.
Do you get a good feed back about the SONS OF THUNDER album ?
Rob Rock : Great feedback! Fans love it and newer fans, especially younger fans are discovering the great classic sound of melodic hard rock.
How would you qualify DRIVER musically (between JUDAS PRIEST and PRETTY MAIDS) ?
Rob Rock : I'd say more like a blend of Ozzy Osbourne and Dokken musically, and Foreigner and Dio vocally.
In few words can you describe the mood of your album ?
Rob Rock : The mood is alive and huge, we went for a big sound and a live feel.
It includes five songs which first appeared on the DRIVER demo plus seven brand new compositions.
Shall we talk a little bit of the lyrics... LOVE, PEACE, WAR, what else ?
Rob Rock : Auto racing, Hope, Society, and life woes...
Who are the SONS OF THUNDER ?
Rob Rock : Sons of Thunder has a double meaning. One meaning is race car drivers are often referred to as sons of thunder because of the load roar of the engines and speed ...and in the Bible, a few of Jesus disciples were called Sons of Thunder.
I'M A WARRIOR – "I'm a warrior, Take my hand, Let me lead you to the PROMISED LAND" – "A SOLDIER UNDER HIS COMMAND", you talk about a voice as well... Who's the warrior ? What's the PROMISED LAND ? A peaceful world ? Is it God's voice ?
Rob Rock : The whole song is using imagery from the Bible, but it comes from a perspective of a dream or vision of the end times. The Warrior could be an angel and the promised land could be Heaven.
Do you believe in God ?
Rob Rock : Yes, 100%
DARK WORLD seems to treat of the same theme...
Rob Rock : It's about life struggles and how we are surrounded by a dark cloud of influence in this world.
My favorite one with this very melodic riff sounding like a VAN HALEN one : NEVER GIVE UP "I hear you say never give up, without a fight, there will be peace when you can finally reach the light" (i hope i understood all of the words). Do you talk about death ? Do you think it's a better world ? Or is it a hope song againt war ?
Rob Rock : I try to leave interpretation open to the listener and let them apply it to their own life and circumstances. For me, I relate the song to finding hope and rising up out of feelings of stress and depression.
CHANGE OF HEART is a very sweet ballad. This sounds like a FOREIGNER one (words and music). Do you agree about that ?
Rob Rock : Yes, I agree. It could be a Foreigner song if Mick Jones wrote it ! Roy and I wrote that song and demo-ed it back in 1989 on a 4-track, and I've always loved it because I am a big Foreigner fan myself. It still sounded great to us after all these years so we re-recorded it for the new CD.
Also, Roy had played Bruce Dickinson that same demo years ago and then they proceeded to record an alternate version of that song on Bruce's Balls to Picasso album. Both versions are quite different but have similar structure.
I BELIEVE IN LOVE - Do you believe in Love ? Did you find Love yourself ?
Rob Rock : Yes, I believe without love we are empty. We are emotional beings and love is the greatest fulfilment. I find much love in my God, my wife and son, and family and friends too.
Do you think you will bring something new in music with SONS OF THUNDER ?
Rob Rock : I think we will bring a strong reminder of how powerful good melodic rock can be, and hopefully a few smiles to a lot of faces.
HARD ROCK and HEAVY METAL have changed a lot in 20 years. Do you think it's easier for DRIVER or more difficult to be in the lights ?
Rob Rock : I think it's easier now for me personally, but business-wise the mid-eighties were the strongest days I think.
Is DRIVER today a real band or a project that you released at last ?
Rob Rock : Driver is a band that will be doing gigs this summer starting around the Band Your Head festival in Germany.
Will you give some gigs or will you be touring ?
Rob Rock : We are discussing tour possibilities right now, but I think at least we will play some Los Angeles and European gigs.
I wish you a big success with SONS OF THUNDER album !
Rob Rock : Thank you !
And i thank you for this HEAVY SOUND SYSTEM interview !
Rob Rock : You are welcome !
Wich message do you want to leave to HEAVY SOUNDERS ?
Rob Rock : Thank you so much for your support ! Stay in touch with me at :
www.robrock.com and at : www.myspace.com/robrock1



Chronique SONS OF THUNDER : cliquez sur la bannière !