10 QUESTIONS TO JOACIM SANDIN
(BAI BANG - bassplayer)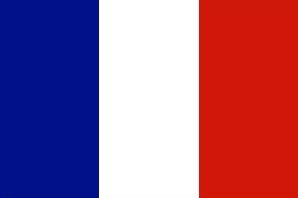 At first, can you introduce yourself and tell us in few words your own career ?

Hello, my name is Joacim Sandin and Im the bassplayer in the swedish Rockband "BAI BANG".


I was interested in music at a very early stage, when I was a kid I was always listening to my fathers records, mostly The Beatles and my fathers band Sweet Wine, he played the bass. Even my younger brother play the bass, in a band called Kayser. We are a family of bassplayers:-)
When I turned four I got Destroyer with Kiss and at that point I just knew that I would be standing on a big stage someday.
20 years later I was touring with 2 members from Kiss.
I started to play the drums when I was 13 and I told my father and he walk down to the basement a picked up his old bass and told me that this was a real instrument and showed me some stuff but I started to play guitar instead, it took about a year before I started to play the bass and up to the day I joined Bai Bang I was playing all 3 instruments in different local bands.
Back in 92, I was asked to join Bai Bang and Pretty Maids on a tour in Germany as a roadie, I had the time of my life and in 95 Diddi (our singer) called me and asked if I wanted to come on tour again with Bai Bang in Germany as support to Axel Rudi Pell, I said hell yeah and Diddi said, but this time you will be playing the bass, I said alright, when are we leaving, Diddi said, in 5 days hehe, but I worked it out and Ill never forget it, it was amazing and I'm still in the band to this day so I think they liked it :-)

What are your own favorite styles and influences ?

My influences are definitely my father and the way he handles an 4string axe, Kiss, Mötley Crue, Whitesnake, Aerosmith, Danger Danger, The Beatles, the list is long, I like almost all Rock n Roll from the fifties to eighties, Im a big fan of 60-70 soul music as well.

What about the band ?
I'm not sure wich year Bai Bang saw its first light but I think its back in 1989, the band has released 6 albums and the latest one "Are You Ready" was released April 24th this year. Same influences as me.


Wich artist you work with or you worked with impress you the most ?

We have became very close friends with lots of good musicians like John Corabi, Bruce Kulick, Eric Singer, Ryan Roxie and a few moore, I think I'm closest to Jamie Hunting and I love the way he plays his 12 string bass.

What about your promotion work and your relation with press at the moment ? Do you get a good feed back about your new album ?

We are doing much of the promotion ourselves but gets lots of good help from our label (Metalheaven) as well.
So far im moore than happy with the feedback of the new album.

What's the mood of it ? What would you say to make people listen to it and buy it ?

This is partymusic to the max, you´ll get happy when you hear it so put it on if you wanna have a good time with lots of sex.


Where do you find your inspiration for music and lyrics ?

I get lots of my inspiration from my 2 rock n roll kids, they rock my world.They rather watch a concert on dvd than a cartoon hehe, sometimes we have to tell them to do something else than just listening to Rock N Roll, they are only 5 and 7, but I'm very happy that they like their daddy's music though.

What's your favorite new track ? Why ?

If you mean on our new album my favourite song to play live is Born To Rock, I like Only the best die young very much, it was written to Diddis brother who died a couple of years ago.

Do you think you will bring something new in music with your new cd ?
10 brand new big Rock N Roll hits :-)
As we are classed as a Glamrock band in media this is how Glamrock sounds like year 2009.

Will you be touring soon and what can the audience expect from you on stage ?

Yes, we do have some very cool gigs, we are playing at both Wacken Open Air in Germany and Rocklahoma in Usa this year.
Like always we will do explosive gigs with lots of blood, sweat and Rock n roll !


I wish you a big success with your new album !
And i thank you for this HEAVY SOUND SYSTEM interview !
Message to HEAVY SOUNDERS :

First I wanna thank you for this interview. And for all you Heavy Sounders out there :
I really hope that we will come and play in France this year though we have never played there.It would be a killer. Don't forget to visit your local record dealer and purchase our new album "ARE YOU READY". You can pre-listen to it here http://www.baibang.se


I hope I'll meet you all soon.
Take Care, lots of love/Joacim Sandin


Interview du 11/05/2009



http://www.baibang.se
http://www.myspace.com/baibangbassplayer
Photos : METAL HEAVEN - BAI BANG "Are You Ready" promo cd