SAINT DEAMON interview - Pandeamonium (2009) - FRONTIERS Records - HEAVY SOUND SYSTEM
10 QUESTIONS TO RONNY MILIANOWICZ
(SAINT DEAMON drummer)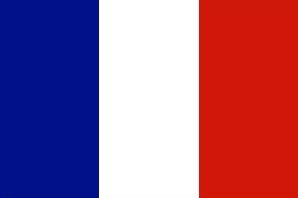 At first, can you introduce yourself and tell us in few words your own career ?
Ronny: I started back in 99 with a band called Synergy and then I were in Dionysus for 8 years. Then I started Saint Deamon and im nowdays also work as a producer/arranger/composer for bands like Primal Fear, Kiske, Amon Amarth, Wolf and so on...
What are your own favorite styles and influences ?
Ronny: Helloween, Manowar, Priest and so on, I was educated in music university for 4 years so I have done quite much non metal and classical music too.
What about the band ?
Ronny: 80 metal, swedish folk music, and the ispiration of playing together.


Which artist you work with or you worked with impress you the most ?
Ronny: Roy Z and Jens Bogren, I owe them most of what I know really.
What about your promotion work and your relation with the press at the moment ? Do you get a good feed back about your new album ?
Ronny: People seems to like it even better than the first and that is really great since I think I reached my composing peak on the debute album.
What's the mood of it ?
Ronny : It's a little heavier and darker as well as more orchestral arrangement, you could say the new production sound little more expensive kind of…
Where do you find your inspiration for music and lyrics ?
Ronny : From inspiring people, anyone with aburning passion for something inspires me.
What's your favorite new track ? Why ?
Ronny : "Oceans of glory", when I was a kid my dream was to make music as good as the "Keeper" album one day and when I listen to that song I feel my dream come true.
Do you think you will bring something new in music with your new cd ?
Ronny: Good songwriting, good music. Played my great musicians with a organic production, its seems to get more rare day by day nowdays.
Will you be touring soon and what can the audience expect from you on stage ?
Ronny : If all goes as planned we will tour with Primal Fear in the autum. Our fans can expect 100% passion and dedication on stage.

I wish you a big success with your new album
and I thank you for this HEAVY SOUND SYSTEM interview !
Message to HEAVY SOUNDERS :
Ronny : Please please buy the album so we have the possibility to make another 3rd album with in a year or two with the same quality in the production !

Interview 11/05/2009


SAINT DEAMON - Pandeamonium (2009) mp3 player