CRIMFALL interview Jakke Viitala - As the Path Unfolds... (2009) - Napalm Records - HEAVY SOUND SYSTEM

10 QUESTIONS TO Jakke Viitala (guitar), CRIMFALL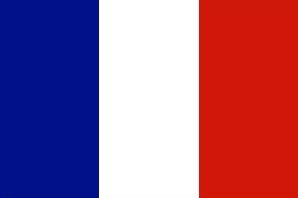 Après une première démo "Burning Winds" qui a reçu bon accueil, CRIMFALL sort son premier album "As the Path Unfolds..." chez NAPALM RECORDS. JAKKE, le guitariste, nous présente ici le groupe et son opus d'EPIC FOLK METAL.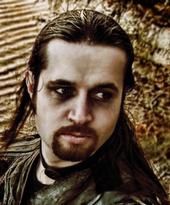 At first, can you introduce yourself and tell us in few words your own career ?
My name is Jakke, I'm about 30 years old guy from Finland. I'm the founder, the guitar player and the composer of Crimfall. My musical "career" began when I was 6 years old or so when my mom forced me to pick some instrument to play. So… I chose guitar. I played about 8 years of classical guitar, but after hearing bands like Kiss and Iron Maiden from my brother, it was time for me to move on and plug my guitar to amplifier. After that I have played in some garage bands but nothing worth for mentioning. In year 2007 I made the first version of "Where Waning Winds Lead", which was like a kick off for me to found Crimfall. In addition to Crimfall I also work as an Audio Designer in a game company. So basically music is both hobby and job for me at the moment.
What are your own favorite styles and influences ?
I listen to all kinds of music. But I would say the biggest influences and favourite styles can be heard in Crimfall music. My main influences come from movie soundtracks, Nordic Folk music and Metal. I really can't name a specific band or movie since my influences are not limited to one certain source.
What about the band ?
I don't want to make wrong statements here, so it is better only comment on their band history. So Mikko has made albums for Draugnim, Twilight Ophera and Thyestean Feast. Helena is known from her previous band Tacere and Janne has played drums in Naildown, Hanging Garden and Shamrain. Our session bassist Henri is a member of Moonsorrow and Finntroll.


Which artist you work with or you worked with impress you the most ?
Working with Henri Sorvali (both with Crimfall and other stuff) has been a privilege and a priceless education for me. When watching the maestro at work, I can easily learn stuff which cannot be read from any book.
What about your promotion work and your relation with press at the moment ? Do you get a good feed back about your new album ?
The promotion work with press has been done by the Record Label and I think they have done pretty good job with that. Off course we would also like to promote album with touring and such, but at the moment there are no plans ahead. The feedback and reviews we have got have been mostly very positive. Of course there has been couple of bad ones as well but you cannot please everyone… and that's not even our plan. We really enjoy doing our own stuff without thinking too much about the feedback.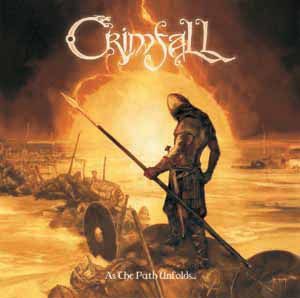 What's the mood of it ? What would you say to make people listen to it and buy it ?
I think our album will cover lots of different moods… From the darkest shadow to the brightest light. If you are looking for an album that breaks lots of musical barriers and covers lots of genres and styles, this is the album for you. Also if you are in to movie soundtracks and Nordic folk, you should definitely check this one out.
Where do you find your inspiration for music and lyrics ?
I find my inspiration from lots of different sources. It can be for example some mood I want to express with music or one specific sound or instrument that gives me the idea. There is no certain rule for that. Since I'm not the guy behind the lyrics I will let Mikko to answer to this one:
"And as for the lyrics, their first and most important inspiration is the music itself. Visual and atmospheric as the songs are the lyrical theme is tied to the most vivid impression they summon and that is where the writing process starts from. Other inspirations for the stories are harsh and epic as the music. Austere legends of decades past yet with ageless themes of violence, struggle for power, glory and honor won then lost… the rise of man to godhood and his eventual fall…"
What's your favorite new track ? Why ?
My two favourite tracks are Ascension Pyre and Neothera Awakening. Both of them have pretty good orchestration where Pyre has also awesome vocals by Mikko and Helena.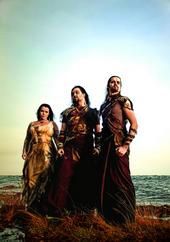 Do you think you will bring something new in music with your new cd ?
I think we managed to bring a fresh wind to the Folk Metal genre, by not limiting our material too strictly in the stuff you usually would expect. I think also the soundtrack element plays bigger role than normally. With this approach we have managed to create our own sound and style.
Will you be touring soon and what can the audience expect from you on stage ?
As I mentioned earlier, there are no plans for touring at the moment. But you can find us in at least from two festivals this summer. Radalle.com in Finland and Next Generation in Austria. There the audience can witness an epic journey to the past with lots of energy.
MESSAGE to HEAVY SOUNDERS :
Have a great summer and be nice to each other!

Interview JAKKE, CRIMFALL - mai 2009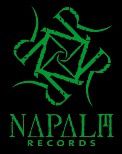 http://www.crimfall.com
http://www.myspace.com/crimfall