ELUVEITIE interview Chrigel Glanzmann (2009) - NUCLEAR BLAST - HEAVY SOUND SYSTEM
Formée en 2002 par Chrigel Glanzmann, la formation ELUVEITIE propose un Metal des plus originaux car agrémenté de musique folk celtique et chanté en gaulois helvète ! Découverte :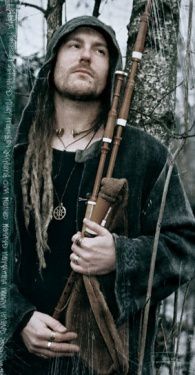 At first, can you introduce yourself and tell us in few words your own career ?

Chrigel: I started playing music pretty early. Let me think... that was 28 years ago, haha, when I was six. I started an education on classical guitars then. Since then I'm playing string instruments, today mostly mandolin and mandola. Bagpipes, whistles and singing I started much later. Probably ten years ago or so. My first band (a death metal band) I formed in 1991.
What are your own favorite styles and influences ?
Chrigel: Well, I'm pretty much open minded musically. I like artists from almost every kind of music. Of course I love traditional folk music a lot (especially celtic music of course). My main influences are probably some fine trad. irish musicians, such as Paddy Keenan. He certainly influenced my whistle and pipe playing.
What about the band ?
Chrigel: Exactely the same aims for the whole band: Everyone of us is musically totally open minded. Also each one might have his/her own inspiring models for his/her instruments. Yet, we don't have an influence as a whole band in the sence: This or that band is our inspiration or mode. We don't have this. But for sure there are lots of excellent musicians around the world and I guess each one of us has his/her own models.
Regarding the first questions: Well, I formed Eluveitie in winter 2002/2003. Originally it was a mere studio project. In late 2003 it was made a "real band" then. Well, and since then we kept on doing our thing... recording albums, playing hell of a lot of shows and doing lots of tours.



Wich artist you work with or you worked with impress you the most ?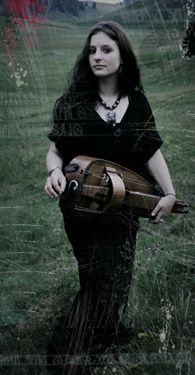 Chrigel: Haha, personally I'm pretty much impressed by Anna, our hurdygurdy player and Merlin, our drummer. Outside the band: We had a couple of guest musicians on our latest album. Among others Fredy Schnyder from Nucleus Torn. Of course I knew him and his musical work before. But still, that guy really impressed me during the recording sessions. Really a great musician!
What about your promotion work and your relation with press at the moment ? Do you get a good feed back about your new album ?
Chrigel: Well, I'm doing hell of a lot of interviews at the moment, haha. :P No, but seriously, the feedback we're getting about our current album are really good, thanks! We're definitely happy with it! Especially since we weren't shure at all about how the album will be received by scene and press, since it's kind of a special album, our first acoustic release.
What's the mood of it ? What would you say to make people listen to it and buy it ?
Chrigel: The main idea behind the album was: We wanted to give people a little piece of pure gaulish mythology set into music.
Where do you find your inspiration for music and lyrics ?
Chrigel: Don't really know. Well, tradition and folkmusic itself is a huge inspiration, of course. Another important source of inspiration is nature and it's majestic sceneries. If you're wandering across the alps (okay, there are plenty of Alps round here. ;) It might also be something else) for instance and stand before those awe-struck giants your heart kinda gets calm and filled with a childlike felicity, but also with reverence and the cognition of how small and unimportant you actually are. Such moments and feelings are very important and inspirative to me.
What's your favorite new track ? Why ?
Chrigel: Off our current album? Hmm, I'd go for "Brictom". Just like that song a lot and especially the hurdygurdy/whistle tune in the chorus, which is strongly rooted in the breton folkdance tradition.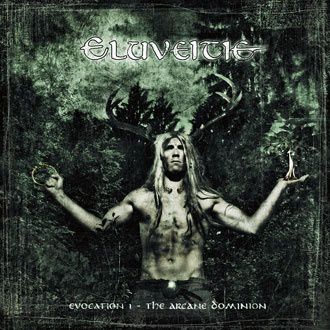 Do you think you will bring something new in music with your new cd ?
Chrigel: Haha, I hope and guess so! Well, when we created "Evocation I" we were creating an acoustic folk album. But we wanted to go further than just displaying common traditional folkmusic (as much as we love it!). We wanted to kinda create something new, something you haven't heart thousands of times already. "Evocation" should be come "our own acoustic music", surely deeply rooted in folk and tradition, but clearly interpreted in our own way.
So I hope we managed to do that.
Will you be touring soon and what can the audience expect from you on stage ?
Chrigel: These months we're just playing a couple of summer festivals, like the Tuska Festival in Finnland, the Master Of Rock in Czech or the Summernights Festival in Austria. For autumn we're planning a couple of tours, but nothing's fixed right now so I can't tell you much about it.
Basically we're playing kind of a two-parted live set at the moment – basically metal songs (from "Slania" and "Spirit") and also a short acoustic set with songs from "Evocation I".
MESSAGE to HEAVY SOUNDERS :


Chrigel: Well, I thank you for the interview. And thanks to all the readers for their interest in our work!

Interview mai 2009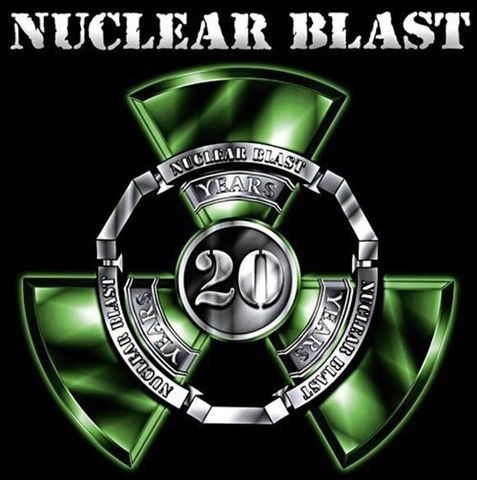 Visuels :
http://www.eluveitie.ch
http://www.myspace.com/eluveitie