CELESTY interview Antti Railio - Vendetta (2009) - HEAVY SOUND SYSTEM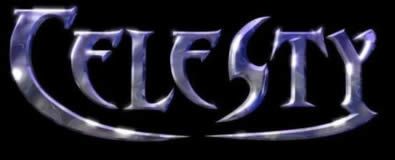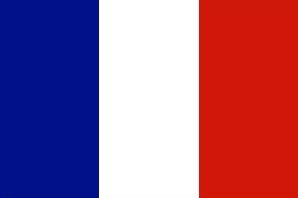 At first, can you introduce yourself and tell us in few words your own career ?

Hi my name is Antti Railio. My music career started maybe in 1999-2000… Of course I have been in music my whole life but on 2000 I really started to do some serious work on it… My first real band was Diecell I formed it with my former best friend Juha-Matti"Juffe" Åberg. Before that we had had some projects but nothing really saw the dawn of light…At the same time in 2003 I joined Celesty! And on that road I'm still pressing forward. I have participated on several music endeavours. Such as: beto vazquez infinity, Altaria, Cain's Offering…

What are your own favorite styles and influences ?

All kinds of metal Music, Power, Melodic, Trash, Progressive… But I also Enjoy Listening pop Music great artists like Kate Bush, Elton John etc… My All time favourite and maby the biggest influence in singing comes from Queen and mostly Freddie Mercury….

About the band :

Well, www.celesty.net/band , there is everything about all of each one of us.

Wich artist you work with or you worked with impress(ed) you the most ?


Timo Kotipelto has always been one of my favourite singers and I have had the chance to work with him and to get to know him and it has been the biggest high light in my career.

What about your promotion work and your relation with press at the moment ? Do you get a good feed back about your new album ?
I think it always could be better but at the moment I am very satisfied about the way things are going. So far feedback has been good. There has been some bad ones and those are ok too. What I hate, is when you see review that clearly shows, that guy/girl did not even listen the whole album. If you are not interested to listen the whole album when you do a review, then don´t bother.



What's the mood of it ? What would you say to make people listen to it and buy it ?
It's an album you should own because it is something different but yet something you already know and it is really extremely GOOD! Vendetta is maybe darkest in a mental way. Musically it is more bigger sounding than rest of our albums. Real orchestra and choir gives a great boost to songs. All though, songs were written in a way, that they would sound good without orch. ( Cause´, after the band parts were recorded, we did not had a 100% answer, that will there be orchestra or not. ) Vendetta is still a band album, not orchestra feat. Celesty. - Main thing is, that listen and make your own thoughts.

Where do you find your inspiration for music and lyrics ?
Mostly Life and events that happen either to me or some one close to me, Sometimes I write about some global stuff also. What's your favorite new track ? Why ? Maybe it would be Legacy Of Hate part 3. I love the complexity of it. I think, that it is the best song that we have ever done. Musically it sums up our journey from the beginning to present in a cool way. It is also a challenge to make long song interesting and also to make it sound like a song… Not just a big pile of ideas one after another. Long songs are cool way to take listener to lot of different state of minds.

Do you think you will bring something new in music with your new cd ?
Of course our new album…;) I think that we did not bring any specific new thing, but we gave our own spice to the of power metal scene. Also it has been cool to see in the reviews, when they say, that we have bring back the real power metal.


Will you be touring soon and what can the audience expect from you on stage ?
There are some things in progress, but we have a way, that we speak only after when things are 100% sure. We are making gigs at the moment in Finland and people can expect a live show filled with extremely well played and performed music! With a connection between the band and the audience!

Message to HEAVY SOUNDERS :
Thank for reading this and I hope, that if you check our new album Vendetta, you´ll like it. What ever music you listen, make your own thoughts about it.

CELESTY interview - Antti Railio - Juillet 2009
Chronique :
CELESTY - Vendetta
Chronique :