CONSTANCIA interview JANNE STARK - Lost And Gone (2009) - Frontiers Records - HEAVY SOUND SYSTEM

10 QUESTIONS TO CONSTANCIA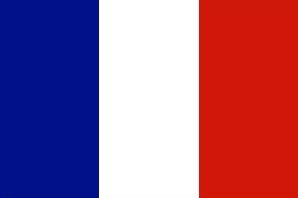 CONSTANTIA est né de la rencontre entre le clavieriste MIKAEL ROSENGREN (SCUDIERO, TOKEN, MINDSPLIT, DAMNED NATION) et le guitariste JANNE STARK (OVERDRIVE, LOCOMOTIVE BREATH, BALLS, ZELLO). Le premier avait écrit quelques chansons qui restaient en souffrance et qui ne demandaient qu'à être enregistrées. Le second ne venait que pour poser quelques riffs sur les maquettes. JANNE raconte au travers de 10 questions :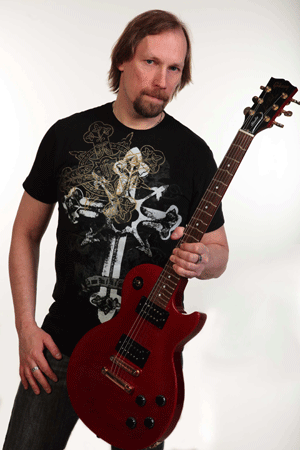 At first, can you introduce yourself and tell us in few words your own career ?

I'm Janne Stark, guitarist of Constancia. I got into music really young, already in the early seventies, when my cousin played me some stuff by The Sweet , Montrose and the first Judas Priest. I was totally hooked and also wanted to play guitar. My mother had an acoustic guitar I was fooling around with and finally bought an electric bass which lead on to electric guitar. I started a band with a friend and we started playing covers by Scorpions, Blue Öyster Cult, Black Sabbath, Sex Pistols, Budgie etc. We were called TNT and later on Flash. After some changes in the line-up we became Paradize and recorded the single "Caress Of Steel" in 1979. This band then became Overdrive in 1980, and we released two albums and an EP before we spilt in 1985. After that I've made several albums with bands like Locomotive Breath, Mountain of Power, Zello, BALLS and we actually reformed Overdrive in 2003, and released a new album, "Let The Metal Do The Talking", last year. Two years ago Mikael Rosengren (Token, Scudiero) asked me to play some guitars on some songs he had written, and this was the start of what became Constancia.

What are your own favorite styles and influences ?

I'm an avid music collector and I like a lot of stuff from the melodic AOR to thrash metal, blues, prog, classic hard rock etc. I'd say some of my favourite bands include Kansas, King's X, Styx, Sevendust, Captain Beyond, City Boy, Queen, Sir Lord Baltimore etc. My early influences were The Sweet, Montrose, Thin Lizzy, Judas Priest etc.

About the band :

The whole thing started when Mikael Rosengren, whom I knew from when I helped get his old band Scudiero a deal. We kept in touch and in 2007 Mikael sent me a bunch of demos he wanted me to play guitar on. I really liked the songs and started arranging the guitars, we also collaborated on some ideas and I really liked the material a lot. It all started growing into a band. I came up with drummer TrumPeter Svensson, whom I had previously played with in Overheat, Locomotive Breath and Mountain of Power. Mikael knew bass player Michael Mueller from the time when his other band Token and Michael's band Jaded Heart were on the same label. We tried a few different singers, but it all fell into place when we tried Andromeda singer David Fremberg, who also sang a couple of songs on my Mountain of Power CD. We started working on the songs, arranging, sending files back and forth, until we had some finished demos. We had some great people test mix a few songs, Beau Hill (Europe, Ratt, Warrant, Winger), Pontus Norgren (House of Shakira, Great King Rat, The Poodles), Pontus Lindmark (Cloudscape, Planet Alliance), Pelle Saether (Locomotive Breath, Zeelion, Steel Attack) and Johan Blomström (Blinded Colony, Overdrive). They all did a great job, but in the end we chose Fredrik Folkare, a late contestant. He has produced both AOR (Eclipse) and death metal (Unleashed, Siebenbürgen) and his sound was the mix of melodic and aggressive we were after.
When it comes to our influences I think we all come from different parts of the same schools, as all of us basically are fans of melodic hard rock!

Which artist you work with or you worked with impress(ed) you the most?

I've had the pleasure of playing live show with one of my all time favourite guitarists, Uli Jon Roth, which was awesome! Another person I really admire, both as a friend and a musician, is guitarist/singer Mikael Nord Andersson (Roxette, Nord, Private Lies). He manages to impress me every time he picks up a guitar! I also rehearsed and recorded with former Sir Lord Baltimore/The Lizards drummer/singer John Garner which was a great experience.

What about your promotion work and your relation with press at the moment ? Do you get a good feed back about your new album ?

I'm humbled and happy to say we've so far received some brilliant reviews! People have been very kind to us, I must say! What is funny is that people have compared us to so many different bands, which is always interesting and great. It wouldn't be that fun if everyone said "they sound exactly like …" and mentioned the same band. We've been compared to everything from Journey and Giuffria to Whitesnake and Pretty Maids. Pretty diverse I'd say.

What's the mood of it ? What would you say to make people listen to it and buy it ?

When I first heard Mikael's songs I found things that touched my old nerve for the pomp-rock like Styx, Trillion etc., but at the same time it had a heavier edge, so when I started arranging the guitars I wanted to explore and develop this even more, which is when I came up with the description – "melogressive" – melodic and aggressive. If you are into the more melodic type of classic hard rock/AOR, but also like the heavier guitars, this may be something for you!

Where do you find your inspiration for music and lyrics ?

Mikael has written most of the lyrics, and I have written a few. Mikael himself says he writes about everyday things in life. Some deeper than others. www.lostandgone.com is about the internet, hiding behind a nick name and getting lost out there, while "Little Big You" is about his wife. I wrote "King Is Calling", which is about being true to your "king", and finally, in the battlefield, finding out you have been cheated into believing you were fighting for a good cause, when you were not. I get inspired by events in my life, things I read about and see.

What's your favorite new track ? Why ?

It's actually changed around a bit. Right now I'd say www.lostandgone.com because of the heaviness and David sings it so great!



Do you think you will bring something new in music with your new cd ?

It feels like everyone has already invented the wheel, so today it's more about finding your own sound and your own twist to the music. I think we've succeeded in finding and bringing the "Constancia sound", simply with the combination of these musicians. The reviews confirms that we have brought something new, even if they feel we have elements of some other things, which is inevitable.

Will you be touring soon and what can the audience expect from you on stage ?

I sure hope so! If the album gains some interest and people want to see us live, we will surely get out and play. As we are quite spread out in different parts of Sweden and Germany, we need to have some solid dates to bring the package together, which is something we'd love to do, and we are planning to do!
Message to HEAVY SOUNDERS :
Thank YOU!!

We sincerely hope you like the album and that we'll get the chance to play for you live! Thanks for your support!

CONSTANCIA interview - juillet 2009

Photos promo :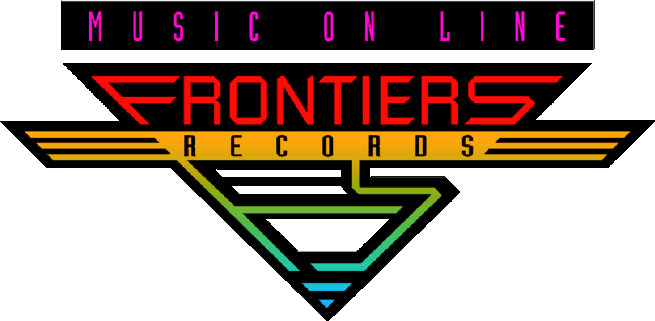 Website : www.constancia.se
MySpace : www.myspace.com/constanciamusic




CONSTANCIA interview JANNE STARK - Lost And Gone (2009) mp3