LOU GRAMM interview THE LOU GRAMM BAND (2009) - Frontiers Records - HEAVY SOUND SYSTEM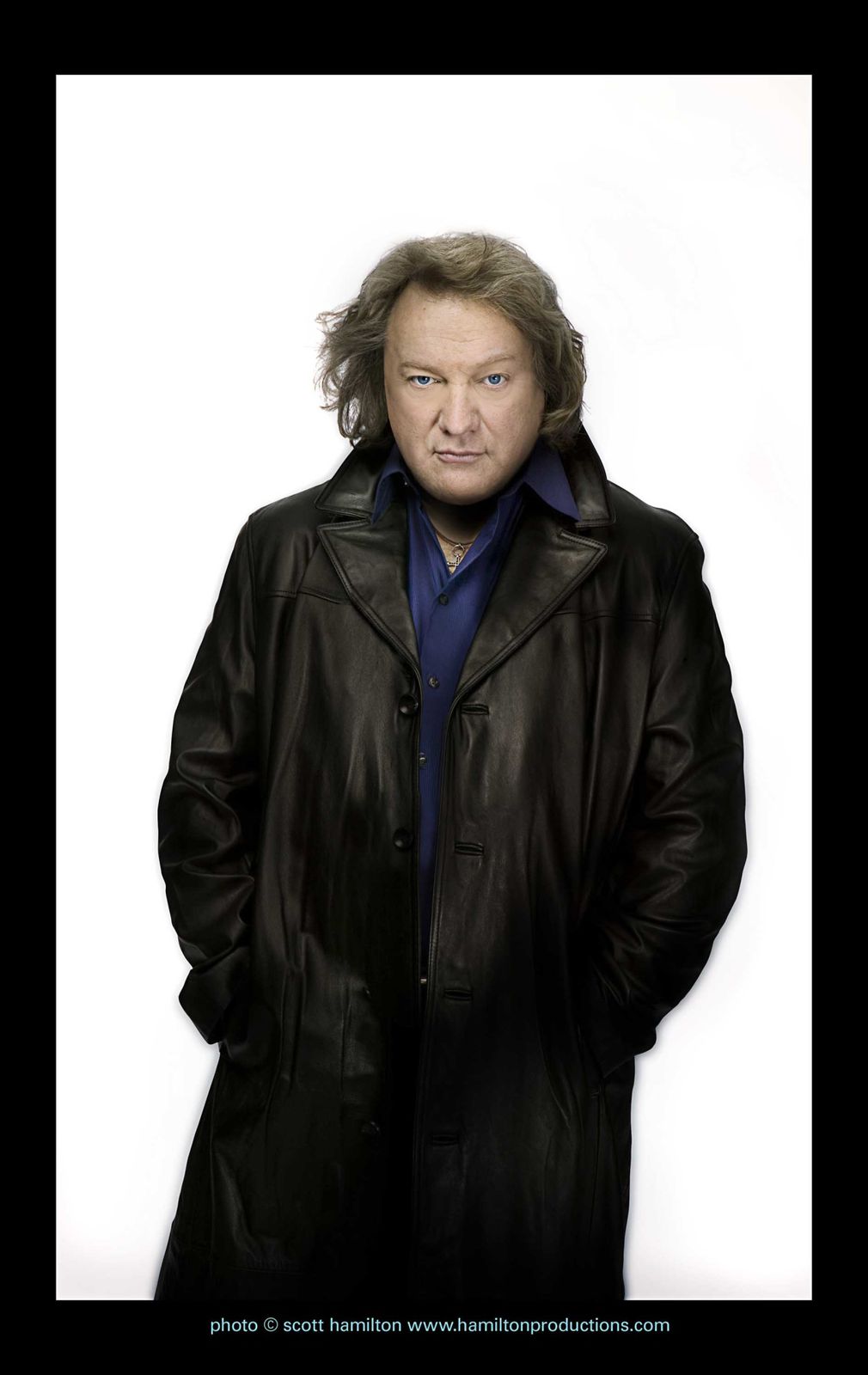 Voilà une éternité que nous n'avions pas entendu cette voix inimitable connue du monde entier ! Celle de LOU GRAMM, LE chanteur de FOREIGNER, le groupe de ROCK FM US au succès planétaire avec le hit I WANT TO KNOW WHAT LOVE IS ! Cependant, FOREIGNER n'est pas que cette "guimauve bien trop sucrée". FOREIGNER est avant tout synonyme de mélodie, de hits, de refrains bien accrocheurs au travers de bons albums tels 4, HOT BLOODED, DOUBLE VISION, INSIDE INFORMATION... Des millions d'albums vendus !
Pour le reste LOU GRAMM raconte en répondant aux questions de HEAVY SOUND SYSTEM :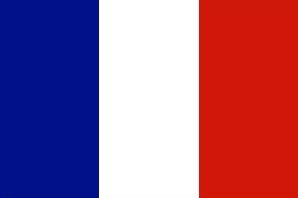 You have now a 30 years long career, would have you thought in the beginning being successful, selling millions of albums, and still being singing in 2009 ?
Lou: Of course my career has had its ups and downs, but it has exceeded my wildest imagination.
Do you consider yourself as a JUKE BOX HEROE ?
Lou: I haven't always, but I do hope that I've given singers and musicians on their way up, something to aspire to.
What are your 3 favorites FOREIGNER albums ?

Lou: That's a tough question; the first two are easy, Mr Moonlight and Foreigner Four. I guess that I'd have to say Head Games for number three.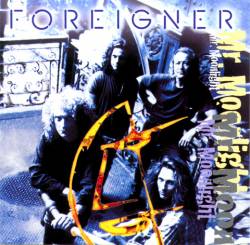 You worked with many artists... who impressed you the most ?
Lou: Another tough one, I've had the privilege of working with so many great artists over the years that I wouldn't want to slight any of them, but I really enjoyed working with Felix Cavalere from the Young Rascals, and of course many others.
You performed in 91 in SHADOW KING with VIVIAN CAMPBELL before he joined DEF LEPPARD and BRUCE TURGON... Was SHADOW KING just a project ? Why didn't you carry on ?
Lou: Although Shadow King released what I would call a groundbreaking album, at the time of its release; it was not as well received as I had hoped it would be. I think that Shadow King said all that it had to say.
BRUCE TURGON recorded on FRONTIERS RECORDS an album with the PLACES OF POWER band. It sounds like a FOREIGNER one. Did you listen to it ? What do you think of it ?
Lou: I have heard some of it; I thought that it was a good effort for Bruce.
When I knew that you were going to release a new record I thought BRUCE would play on it ? He seems to be a big fan of yours... Will you one day work together again ?
Lou: I have some great history with Bruce, but like Foreigner and Shadow King, working with Bruce is in my past.
After you left FOREIGNER you came back in 95 to record MR.MOONLIGHT, was it a MICK JONES demand ? Something didn't work with JOHNNY EDWARDS who replaced you for the UNUSUAL HEAT album ?
Lou: I thought that Johnny Edwards was a fine singer, but we felt that we had more to accomplish together as Foreigner at the time. It was a mutual agreement between Mick and I.
Why did you leave the band once again ?
Lou: Foreigner was no longer moving forward, and I'm not one to live in the past.
You recorded the 2 solo albums : READY OR NOT and LONG HARD LOOK ? Was it to find something you didn't get with FOREIGNER ?
Lou: Any time that there is collaboration, as in Foreigner, you always have to compromise to get your ideas across, but my two solo albums allowed me to follow through on my songs the way that I intended them to be completed.



What do you think of the actual FOREIGNER that have nothing to do with the legendary one ? Don't you think MICK lives in the past and take some profits from it ?
Lou: I Imagine that he's doing what he needs to do, I really have had no contact with him.
Are you still in touch with the FOREIGNER guys ?
Lou: I occasionally talk to Ian, Dennis and Al from the original band.
Illness has been a reason we didn't see you in the spotlights for a long time... How do you feel today ?
Lou: Better every day, recovery has been a slow but necessary process.
You are now playing with your brothers BEN (drums)and RICHARD (bass), why didn't you play earlier together ?
Lou: We have played together at different times. Richard was the first guitarist in Blacksheep, a band that we had in the very early 1970s. Ben and Richard both played on "Ready or Not", but only Ben toured for the album, he also stayed on for "Long Hard Look" This is the first time that we have all played and recorded together as a band.

What can you tell us about? Andy Knoll on keyboards and Don Mancuso on guitar
Lou: Don also played in Blacksheep after Richard left the band (he left to play in Brother Ben's band at the time) Andy has worked with both Richard and Don in other projects and they both felt that he was a good choice for LGB.
What about your promotion work and your relation with the press at the moment ?
Lou: There is obviously a lot of work involved with publicizing a new CD. Frontiers promotion people and Spectra's people in the U.S. have all been doing a great job of lining up relevant interviews.
Do you get a good feed ack about your new album ?
Lou: The response to the CD from all of the interviewers has been very positive; hopefully the public will share that enthusiasm.

This new album sounds on most of the songs like FOREIGNER... Can we tell you are the FOREIGNER spirit ? Do you agree with that ?
Lou: I agree that there is a constant thread of my influence in the Lou Gramm Band CD as in Foreigner. I would imagine that you hear much of the same in my two solo albums, Shadow King and my two early albums with Blacksheep. But at the same time, there is something new in this recording that you won't hear in any of my earlier works.

Do you think that people expect a lot from THE LOU GRAMM BAND ?
Lou: A lot of time has passed since I've had new-recorded material. Although people should expect that I still hold the same high standards, they need to be open to the place that my music holds in my current life.
What would you say to make people listen to it and buy it ?
Lou: This is a CD with a strong message that rocks hard!
Are the songs from THE LOU GRAMM ALBUM old stuff you wrote many years ago or are they new ?
Lou: All the original songs on this CD have been written since we started performing together in 2004.
In few words can you describe the mood of your album ? What are the lyrics about ?
Lou: this is a hopeful and aggressive album that reflects my faith in our Lord.
You sang many years ago DOUBLE VISION and today SINGLE VISION... What's the difference ?
Lou: Single Vision (as opposed to Double Vision) is much clearer, don't you think? :-)
Do you believe in GOD ? What does Lord brings you ?
Lou: I have been a Christian since the early 1990s, and the Lord makes all things possible.
Is the YOU SAVED ME song your own experience ?
Lou: My brother Richard actually had the original idea for "You Saved Me" but the lyrics that he started with were so much in line with my thoughts, that finishing the song came easily.
That's The Way Planned It is a BILLY PRESTON cover from 1969. This is amazing, surprising... Why this one ? Does it have a particular meaning to you ?
Lou: I performed this song in the early 1970s in Blacksheep, and many years later had the opportunity of working with the great Billy Preston. It just seemed a natural choice to include this song.
What's your favourite new song and why ?
Lou: I assume that you're talking about the songs on our CD. "So Great" is my current favourite, but there are many in the running. "Baptized By Fire" is a close second.

Let's talk about your next tour ! I saw your setlist on the internet, it gives a lot of FOREIGNER songs ! How many songs will you sing from the LOU GRAMM BAND and your solo albums ?
Lou: I'm very proud of my accomplishments with Foreigner and of my two solo albums. I'm happy to perform the songs from Foreigner's productive years, but I'm also looking forward to playing the songs from our CD that are received the best. When you get to play a song live, it takes on a life of it's own.
Do you think that people will come and see you on stage because you were the FOREIGNER singer or will they come for who you are today ?
Lou: I think that it's less important why they come, then it is how they feel when they leave. I hope they leave a Lou Gramm Band show knowing that I still have something to say to them.
Will you come and visit us in France ?
Lou: We're hoping that sales of our CD will support performances in France and throughout Europe.
Message to HEAVY SOUNDERS :
Lou: I want to thank all the "Heavy Sounders" that have stayed with me, and let's move ahead together. Thank you too Olivier!
LOU GRAMM interview - juin 2009
Photos promo :