PAUL SHORTINO interview - CHASING MY DREAM (2009) - Metal Heaven - HEAVY SOUND SYSTEM
10 questions to PAUL SHORTINO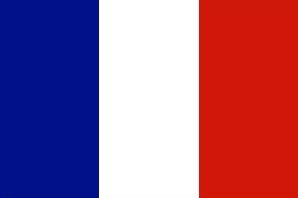 PAUL SHORTINO a dans les années 80 chanté au micro du légendaire ROUGH CUTT (US). Fort de son expérience, cela n'est ni plus ni moins le remplacement de KEVIN DUBROW qu'il a effectué au sein de QUIET RIOT jusqu'en 1989 ! Le groupe dissout, il part monter un projet ( BADD BOYZZ ) qui ne se résumera qu'à un EP. Il poursuivra alors son expérience solo pour aboutir en 2009 à son nouvel album : CHASING MY DREAM.
PAUL raconte :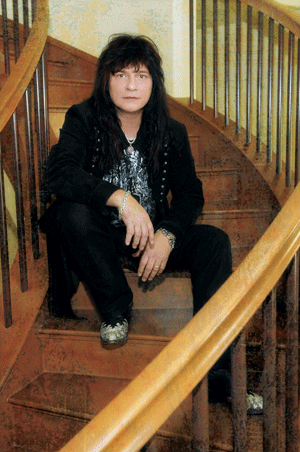 At first, can you introduce yourself and tell us in few words your own career ?
Hello, My name is Paul Shortino. My first break was when I was 18 years old. I did a 45 for a label called Bell Records. The song was titled "Follow Me" it made it in Billboard. The song entered at 22 with a bullet. But that was not my big break. It was with Rough Cutt getting signed to Warner Bros. and touring with the great Ronnie James Dio. During that time I landed the role as Duke Fame in the mockumentry This is Spinal Tap. Then came Quiet Riot. That was a Great band. Probably should have changed the name though. I would have liked to have more time with those guys, we were a tight band !!! After the QR project dissolved, I went in the studio to create Badd Boyzz. That produced an EP, but nothing really came of it. I have done numerous tributes and my own solo projects, Paul Shortino's The Cutt and Shortino.
What are your own favorite styles and influences ?
My favourite styles would be a Bluesy , Hard Rock. Influences Led Zepplin, Robert Plant, Black Sabbath , Rainbow and Dio, Ronnie James Dio , Paul Rogers, Steve Marriot and Otis Redding are some of my favorites. I had a great time working on this CD. The songs had a little bit of everything I like in melodic rock n roll. Some Blues, some Metal and also something a little current like Nocturnal.
About the band :
There really was no band except for the musicians Michael Voss used In making the CD. So we may use some of the musicians for touring Europe. I am putting together a band here in the United States. Johnny Douglas on guitar who also co-wrote Plan Of Attack with me is a great guitarist from Chicago. Ira Black who wrote Remember You , Side FX ,Chasing Your Dreams and Nocturnal with me will be joining us to tour . Ira has worked with Metal Church, Lizzy Borden and Vicious Rumors. Bass Player is a young man from a local band in Las Vegas who is great looking and great musician Tyler Burgess. Derick Pontea will be on Drums. He has worked with Great White, Dokken, and some other eighty's bands. We Plan To Hit the road here in the States and do some touring in Europe. Hope to see you this year !
Which artist you work with or you worked with impress(ed) you the most?
As far as being able to work with, I would have to say Ronnie James Dio. He has been my mentor for a long time. He is one of the most humble and well respected vocalist in the business. We have worked in the studio in the early Rough Cutt days. Doing the Stars project was the most trippy experience I have ever had .To be a part of such a great cast of singers and musician for a great cause is unforgettable. No one had a ego trip going on, everyone was so down to Earth .The whole experience was a learning one as well. It was like Vince Neil said If I was having a party you guys are who I would invite.

What about your promotion work and your relation with press at the moment ? Do you get a good feed back about your CHASING MY DREAM new album ?
I feel the new cd "Chasing my Dream" has been well received in Europe. It has been since 98' since my last release in Europe. That was Shortino, Booked, Toured, Released. That was a live performance I had done with the first Shortino band. I have done a lot of phone interviews and the people couldn't be kinder. So far, the reviews I have seen and heard about and been very encouraging! I am grateful for that.

What's the mood of it ? What would you say to make people listen to it and buy it ?
The Mood of this CD could be a bit dark. It is good classic rock n roll for one thing. It has ballads that can take you to another place then to headbanging with Side FX.
Where do you find your inspiration for music and lyrics ?
I guess you would say that depends on my mood. It could be my own Life experiences, hearing a story of someone else's journey, family, friends. My marriage has been a lot of inspiration. Sometimes even my pets inspire me. Love my dogs!!! I absorb as much of life as I can, live every moment. Good songs can come from that and makes them very personnal.
What's your favorite new track ? Why ?
My favourite track is "Chasing Your Dreams" this song says a lot to me and can relate to everyone .This was one of the last songs we recorded. Ira Black and myself worked on a record about 3 years ago and this was one of the tracks .I was up late one night and this song feel together in about a hour .This friend of mine S. Allen Gordon who is a lyrist gave me some lyric's that I had laying around in Music Works Entertainment Studio. Now I am listening to the track over and over and start to get a melody .Then I see Scott's Lyric's and take my lyric's and started to mix and match the lyric's .And in no time it all feel into place. It was a magical moment how it all came together.
Do you think you will bring something new in music with your new cd ?
I am not sure if it will necessarily bring something new, but it will bring back classic rock and roll. I am of the old school rock! It will bring a little Rough Cutt, a little Quiet Riot and a lot of Paul Shortino.
Will you be touring soon and what can the audience expect from you on stage ?
Yes, I really hope to take this cd on the road. I think the songs are really good and want to share them with everyone! You can expect a good time, good music, old classics from my past, and maybe something new for the future! I also have a young guitarist, Johnny Douglas will be a part of my show. A Great talent he is!!!
Message to HEAVY SOUNDERS :
You can never give up on your dreams, when life seems to run out of steam
Follow the truth that comes from your heart, cause everyday is a brand new start
There will be days when you just want to scream, so don't give up on chasing your dreams.

PAUL SHORTINO interview - juin 2009

Website : www.paulshortino.com
MySpace : www.myspace.com/paulshortino



Photos promo :