FAIR WARNING - Ule W Ritgen interview (2009)
FAIR WARNING -
Ule W Ritgen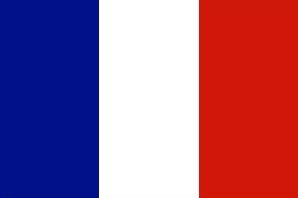 Deux ans et demi après "Brother's Keeper" (l'album retour après un long break), la formation allemande FAIR WARNING remet le couvert avec AURA. Ule W Ritgen, bassiste et membre fondateur du groupe dévoile après un court récapitulatif de sa carrière musicale
ce nouvel album de Hard Rock mélodique. Micro !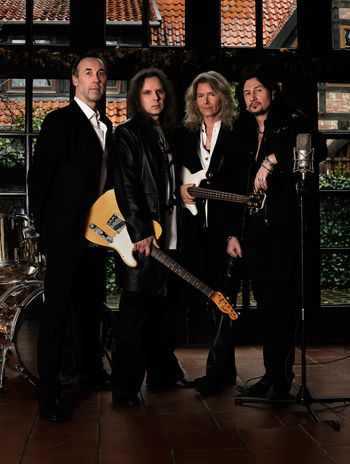 At first, can you introduce yourself and tell us in few words your own career ?
Ule: Hi, I am Ule W. Ritgen and I´m the bassplayer of Fair Warning. I was in my late teens when Uli Jon Roth, who had just left Scorpions asked me to join his new band ´Electric Sun`. After 3 albums and many gigs, together with my friend and Uli´s brother Zeno Roth I formed the band ´Zeno´. We worked together for a few years and in 1991, Tommy Heart, CC our drummer and myself founded Fair Warning .

What are your own favorite styles and influences ?

Ule:
There´s many, almost too many to mention... The blues was the first important influence - bands like The Cream, Jimi Hendrix, Led Zeppelin, The Who. Later, other influences added to that, bands like Yes, Deep Purple, Rainbow etc. , but I also liked some Jazz or Flamenco and always listened to classical music. These days again I find many interesting new bands, so I guess, my influences will
keep growing as time goes by...
Which artist you work with or you worked with impress(ed) you the most ?
Ule: Of course I would have to mention Uli Jon Roth, who´s always been a kind of artistic mentor to me ever since our friendship started. The same applies, more on equal terms, to my friend Zeno. I´m also again and again impressed with the musical skills of Tommy, Helge and CC in ´Fair Warning´, which is one of the driving factors behind our longterm success as ´Fair Warning´. On a more reminiscent term I would mention Don Airey, Rod Morgenstein, Paul Gilbert and Clive Bunker, to name but a few...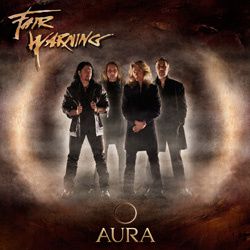 What about your promotion work and your relation with press at the moment ? Do you get a good feed back about your new album ?

Ule:
Yes, the feedback on´Aura´ has been very good so far, so I´m very pleased... Even most of the ´Heavy Metal´ press have given us the ´thumbs up´, which has rarely happened before, ha, ha....

What's the mood of it ? What would you say to make people listen to it and purchase it ?


Ule: As on all FW albums, there´s quite a variety of moods on ´Aura´ which we all take pride in. There´s nothing more boring than being only ´one dimensionable´. I´m not a marketing person, so I let the music do the talking, because I know, it has a lot to say ...

Where do you find your inspiration for music and lyrics ?


Ule: When I am writing, many influences can spark of a song or an idea for a song. Obviously it can be some melody or groove Ì´ve heard, however long ago, which suddenly creeps up in my mind, taking it´sown shape. But it also can be a film or a book, that I´ve read.
Most of the time though, it is some personal experience, that creates a mood or athmosphere within, which then - step by step - takes the shape of an ´inner movie´, that consists of images, sounds and words, that finally emerge into a whole... a song.

What's your favorite new track ? Why ?


Ule: I guess, it´s a little too early to ask that question - the recordings are still too close for me, to be a good judge. I maybe could name ´Here comes the Heartache´ or ´Hey Girl´, but then immediately the feeling creeps up to be treating most of the other songs unfair.. So, at the moment it´s the mixture and flow of all of the songs on ´Aura´, that I´m very pleased with, because they form a whole.

Do you think you will bring something new in music with your new cd ?


Ule: `Fair Warning´at a brief glance don´t appear to be very innovative - but when you dig a little deeper, you´ll find a unique mixture of very playful performances and a lot of artistic discipline and focus, sparked off by much respect for each song and the story it is telling. I feel, there´s a sincerity and honesty behind this, which is rather rare these days. Lately, many people seem to discover and
appreachiate this...





Will you be touring soon and what can the audience expect from you on stage ?


Ule: Yes, right now our management are negotiating various options for touring this album. What can the audience expect? - A lot of fun and power...

Message to HEAVY SOUNDERS :


Ule: Check out ´Aura´ - we hope you´ll like it as much as we do....


FAIR WARNING -Ule W Ritgen interview, juillet 2009


Website : www.fair-warning.de
MySpace : www.myspace.com/therealfairwarning




Photos promo :