AMERICAN DOG interview Michael Hannon - MEAN (2009) - BAD REPUTATION - HEAVY SOUND SYSTEM

10 questions to Michael Hannon
vocalist and bassist of American Dog
Michael Hannon (Salty Dog & Dangerous Toy) et ses deux acolytes, Steve Theado et Keith Pickens persistent et signent. American Dog préférera mourir sur ses pattes que de vivre en rampant. (source : Bad Reputation)
AMERICAN DOG (vieux chien hargneux de 11 ans) a toujours son mordant ! Michael vous présente le bien léché MEAN :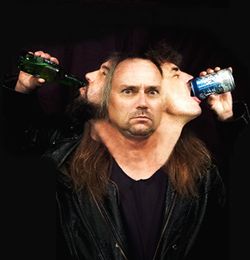 At first, can you introduce yourself and tell us in few words your own career ?

I have been loving music as long as I can remember, In school there were two choices, Sports or Music, and I thought most of the Sports guys I met were "Jerks" , so I went the Music Route.

Also I remember my grandfather telling me that the sports guys will get all the women in school,……but in the big picture once you get out of school, when life really begins the musicians will get even more women!! So since I'm in it for the long run, I went with Music!!

My first bands , like most musicians were cover bands, playing the big songs of the time.



What are your own favorite styles and influences ?



I like Classic Hard Rock, the same stuff I grew up listening to. Bands like Aerosmith, Ted Nugent, AC/DC and Deep Purple.



About the band:



American Dog has been together for eleven years now. We've played as many live shows as possible while managing to put out five studio albums, two ep's, two live cd's and two dvd's! All while holding down day jobs.



Which artist you work with or you worked with impress(ed) you the most ?



Most of the artists we've worked with have been pretty cool. The image of Band's just showing up , getting stoned and starting whenever they feel like it, is a bunch of bull. Punctuality and professionalism are very important. Most bands like a few drinks but most wait until the show is finished. If you're too drunk or stoned to play you're ripping off your fans.

That being said, there is a lot of "Drinking Themes" in our songs and we do like to drink,…but like I said we wait til after the show to really go into the "deep end"!!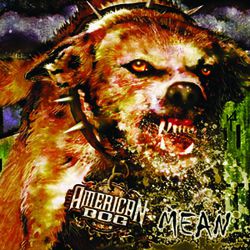 What about your promotion work and your relation with press at the moment ? Do you get a good feed back about your MEAN new album ?

Most of the press people are fans of Rock-n-Roll , so they are easy to talk to, as far as interviews I would much rather do it in person or on the phone than type an interview, because it's much more personal. The press has just started on the "Mean" cd and so far the reaction has been great.



What's the mood of it ? What would you say to make people listen to it and buy it?



Like most of our music there's the hard Rock sound but it's got a positive energy and vibe to it, like AC/DC, lotsa balls, but not depressing. It's for the most part about enjoying the moment.



Where do you find your inspiration for music and lyrics ?



All songs are different, some inspiration comes from what is happening around you. Others are about something I've read in a book or seen on TV.



What's your favorite new track ? Why ?



I like the title track "Mean", it has a great Drum Sound and lots of big beefy guitar with nasty lyrics. Tomorrow my favourite might be "Sunshine/Moonshine" because it's so Different than the rest of the disc.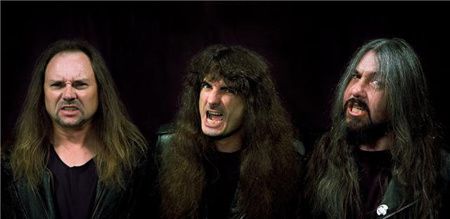 Do you think you will bring something new in music with your new cd ?

Not at all! We're just continuing the grand tradition af Ass-Kickin' Rock-n-Roll. And I have no problems with that.



Will you be touring soon and what can the audience expect from you on stage ?



We will be hitting Europe this Spring or Summer, It is being arranged now.



Message to HEAVY SOUNDERS :



Keep on Rockin' the Dog! We'll keep coming back as long as you'll have us!



AMERICAN DOG interview Michael Hannon - décembre 2009