FIREFEST Nottingham UK - Phil Ashcroft interview


Le FIREFEST de Notthingham - UK est depuis quelques années le rendez-vous incontournable du Hard Rock mélodique. Des groupes de grande qualité s'y sont déjà produits. Il me semblait donc intéressant de vous en faire découvrir les coulisses et les secrets de son organisation. PHIL ASHCROFT (responsable de la communication avec les médias) s'est gentiment prêté à l'excercice de l'interview.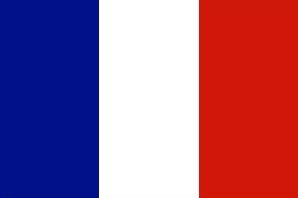 At first can you tell us the FIREFEST story ? How did it begin ? Wich bands played ?
Hi Olivier, thanks for your interest in our shows. We hadn't originally planned to have our own festival. Kieran Dargan was originally going to put some money into a Gods show, which Fireworks editor Bruce Mee and his partner at Now & Then Records Mark Ashton had done quite regularly from 1993 to 2002. Kieran had already tried his hand at promoting shows and had successfully done tours for Firehouse/Vaughn, Danger Danger and the Tyketto reunion, and had gotten himself a good reputation for being easy to deal with and delivering exactly what he said he would with a minimum of fuss – not bad for an amateur who'd never done anything like this before. Anyway, The Gods was basically a showcase for acts on the Now & Then label, which was run by Bruce and Mark, but as plans went on for the 2005 show there were some disagreements with Mark and it became obvious that they couldn't work together, so rather than have it all fall apart when they'd already done a lot of work, Bruce and Kieran went ahead on their own.
After that the show came together pretty quickly, using mostly friends in bands that Kieran and Bruce already knew from past Gods and Z-Rock shows. Bruce, Kieran and several of the people helping out all worked for Fireworks magazine, so the name Firefest was born. The first show was at Penningtons in Bradford. Jeff Scott Soto had just put together Soul Sircus with Neal Schon and they headlined, along with TNT, Firehouse, Pink Cream 69, Dare, Million, House Of Shakira and Pride. The biggest thrill for me was having one of my all-time favourites Legs Diamond on the bill.

We moved to Rock City in Nottingham for the second show and have been there ever since. Our headliners have since then included House Of Lords, Winger, FM, Tyketto and Firehouse, but we feel that it's the strength of the bill as a whole that's the main selling point and we try to have quality bands all through the day. We're lucky that Kieran is a good talker and can convince bands to come, especially some you wouldn't expect who haven't played for many years, so I guess our biggest surprises have been bands like White Sister, Tall Stories, Loud & Clear, Rox Diamond, Blue Tears, Treat, Valentine, and of course FM.
How many people are involved into it ? What is you own job in the organization ?
Since Firefest started there are mainly 9 people who have been involved from the beginning. Bruce Mee and Kieran Dargan are the guys who give up the most time and put their money into it, they book the bands and basically organise most of what goes on before the show, including flights, band fees and tickets. Tony Marshall (who played with Tyketto this year and has also played with Vaughn and Pride at past shows) is the stage manager and works out all the logistics of getting people from Airports to Hotels to the stage on time, although like most of us he has a million other jobs in the weeks leading up to the show.
Tony's wife Amber deals with the merchandise and is the accountant who makes sure everybody gets their right amount of money. Kieran's wife Evelyn organises the guest lists and passes and Bunt and Paul Keane drive all weekend to make sure the bands and their equipment arrive in the right place at the right time. My wife Sue deals with the hotels and books everybody and their crew in and out, as well as other things like introducing some of the bands on stage, and my job is dealing with the press, including handling the press accreditations, sending out press tickets, writing press releases for magazines and websites and organising photo passes, and I also put the Firefest programme together. On the day we have a few more people who help with the merchandise, including some of our children and family members, other Fireworks writers and the great people from www.hardrockhouse.com. We also had an extra couple of drivers and usually a couple of us are available near the front door in case any other problems occur. We've used the sound crew from STS touring for all our shows - Pete Dutton and his crew are fantastic and solve any problems with the minimum of fuss. This year we had a couple more people who chipped in some money to help with the costs, so I'd like to mention Graham Hatton and Simon and Babs Trott for their valuable contribution to our cause, and Dave Heron and the staff of Rock City for being our gracious hosts for the last 4 festivals. Daren Salter runs our website and we're especially grateful to Steve Price at ARFM who works tirelessly on our behalf. Did I forget anybody?
How many people come and see the FIREFEST festival ?
I guess the first three shows all pulled around 1000 people and then last year's was a sell-out, mainly due to FM's first show for 15 years, when we had about 1600 in attendance. This year we got about 12-1300 each day, which isn't bad for two full days instead of one.

Usually, FIREFEST takes place on friday and saturday . You wanted to plan it on 3 days this year (friday, saturday and sunday), at last it was on saturday and sunday. What happened ? Don't you think coming on friday and saturday is easier for fans ?
Yes, the original idea was to have two and a half days, but the feedback we were getting from our regular visitors was that it was too long and too expensive when you take into account tickets, hotels, parking and refreshments. Some people were saying they would just come for two days anyway so we took the difficult choice to reduce it to two days before tickets had gone on sale. I think it's fair to say that people would prefer to be travelling back home on the Sunday, especially if they're coming from abroad, so that's certainly something to bear in mind if we decide to do this again.
How long does it take to plan it and how do you choose the bands ?
Planning for a show probably starts in Kieran's head before the previous show has even happened yet, but I guess you could probably say about four or five months to get a line-up together and the rest of the year to deal with whatever life throws at us. For instance this year was the most stressful, just when we thought everything was finalised we had Tony Harnell having to cancel due to his mother's health and the airline cancelling Pretty Maids' flights, and then at the last minute when we thought we'd got a great replacement for them there was the heart surgery for H.E.A.T's singer. Things like these mean you have to constantly go back to the drawing board and think of something else, so the planning never really stops. The bands are mostly chosen by Kieran and Bruce, but they do usually phone some of us first to see if we agree. So far we've all been on the same page and nobody has fallen out! LOL! Many bands are contacted before we arrive at the final line-up, it's just a question of trying to balance the bands we really want with what we can afford.
How do you convice bands we've never seen in England or Europe,
or so rarely, to come and play for one only show ?
I think about TREAT, WHITE SISTER, FIREHOUSE, Paul LAINE, HOUSE OF LORDS...

That's Kieran's main strength, he seems to be able to convince even bands that haven't played together for years that it would be a good idea to come and play. We've managed to get a good reputation through the bands we've worked with. There's never been any problems with payment and most are genuinely surprised with how well they're treated when they come, and as everyone knows everybody else in this business there are ways you can get to bands through other musicians they know. Firehouse are an exception as they never really split up, but most of the others were already in the act of at least talking about doing something together again when the Firefest offer came in. If bands have remained friends even when they're not working as a band, then that makes it easier.
Special occasions seem to happen at FIREFEST : FM come back and last HAREM SCAREM show... Is that on bands demand ?
Yes, that's true. Kieran had pestered FM every day for three years to play at Firefest, to the point where he could feel their resistance start to give in. We all knew that of all the bands we've had it would be FM that would cause the biggest anticipation for a comeback show. I'm not sure how much they meant in France but they were quite popular here and we knew the response would be huge. As for Harem Scarem, there has been zero interest in the band anywhere outside of the UK and Spain for years, and even here there's no chance of the band ever being popular enough to do their own tours. We know the band very well and knew that it was only a matter of time before the effort of holding Harem Scarem together would be something Harry (Hess) in particular wouldn't be willing to do anymore. Harry makes a lot more money from the pop bands and idol-type competition winners he produces at his studio, and when it comes down to it you can't really blame him for not wanting to lose money doing Scarem. We were lucky enough to have the band play twice and are proud to be associated with such talented people, and we're glad they picked us for their final show.
VALENTINE and TYKETTO played last year on the 4th edition. Why once more this year ?
There are two completely different reasons here. Valentine hadn't played for many years and had never played in Europe, but even though Kieran and I are huge fans we had no idea that they would be as well–received as they were. They were one band that everyone was talking about and they enjoyed it so much that they begged us to bring them back. Also a few people felt their set had too many Open Skyz and Hugo solo songs in it the previous year, and as they also had a new album coming out we thought it would be cool to give everyone a set of purely Valentine material.
Tyketto on the other hand were on their farewell tour and had decided they were going to split up after Firefest IV. The funny thing was that they enjoyed the tour more than they had ever done before and realised they wanted to carry on, and also that they'd made a mistake by not having their fantastic set filmed for a DVD. So, the original idea was for them to come back and film a show, but unfortunately for us Brooke St. James was offered a lucrative regular gig with a band in Las Vegas and would have to leave Tyketto, so everything didn't really work out as we'd hoped.
PRETTY MAIDS were scheduled this year and were unable to perform because their flight has been cancelled... Will they play next year ?
At this point it's still uncertain if there will be another Firefest, but we were all disappointed about what happened with Pretty Maids and if another show goes ahead then we'll certainly consider them for the line-up.
On the 3rd edition, the audience didn't seem to appreciate WINGER on headline... What was the fact of it ?
I'm not sure actually. I really enjoyed the band but quite a lot of people found them too heavy
or too self-indulgent. To be honest their sound wasn't great at the beginning and they also had a few equipment problems, which Kip complained about for all to hear. I guess it was a combination of those things and the fact that people were tired and Gotthard had put in an amazing performance just before them, but personally I thought they were very good, if not great.
What is the best show you've seen at FIREFEST?
The best one ever? That's a hard one. For me it would be White Sister from this year but that's mainly because their first album is one of my all-time favourites and I was so happy that the crowd were into them. Technically I suppose there have been many that have been tighter (Tyketto, Gotthard, Danger Danger, FM, Bonfire, JSS to name 6) but none I've enjoyed as much as White Sister, or Legs Diamond.from Firefest 1.
If some people are interested in live performances, can you tell us which ones have been recorded on cd or dvd ? And is it easy to get them ?
There have been a few so far. Firefest IV DVD's are available from www.thefirefest.com for FM, Harem Scarem and Valentine, all with a CD of the set included. Treat put their performance at Firefest on their 'Scratch And Bite' CD re-issue and Bonfire's set is available on their 'Double Vision' DVD. You can get House Of Shakira's Firefest DVD from their website and Frontiers put out the House Of Lords live CD from Firefest II.
Where can we find the reports of all of the five editions ?
There are many reviews of the Firefest shows on the net, www.melodicrock.com, www.hardrockhouse.com and www.rockunited.com are 3 I can think of off the top of my head.
Do you already know who will play next year ? Can you tell us who ?
Like I said earlier, nothing is definite yet about another Firefest. One thing we always said was that we wouldn't do a Firefest just because people are expecting one. We have a list of bands that we would like to play, but unless we can get a couple of our most unexpected choices interested in playing there's no point in doing one. As time goes on it gets harder trying to put together a mix of favourites and bands hardly anyone has seen, but if we manage to do that we'll let you know.
Thanks for the interview Olivier and we hope you and your readers have a Merry Christmas and a happy 2009.
Phil Ashcroft
Interview décembre 2008

Photos FIREFEST V - 25 & 26 octobre 2008 (par Sue Ashcroft)