FM interview Pete Jupp – Metropolis (2010) – AOR HEAVEN – HEAVY SOUND SYSTEM

Personne (pas même le groupe) n'aurait pensé un jour écouter un nouvel album de la formation britannique FM séparée depuis quinze ans. Et pourtant...
PETE JUPP explique ce temps d'absence, revient sur comment l'organisation du FIREFEST (Notthingham - UK) a persuadé la formation de remonter sur scène et vous présente... METROPOLIS !
At first, can you introduce yourself and tell us in few words your own career ?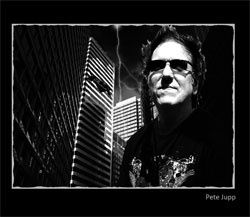 PJ - My name is Pete Jupp, I am the drummer with FM. I started playing seriously in my teens and was mad on Bad Company and Led Zeppelin. I was previously in Wildlife with Steve Overland and played on their first album "Burning". After that I joined Samson and did two studio albums "Before the Storm" and "Don't Get Mad Get Even" plus a live album "Thankyou and Goodnight". It was in Samson that I met Merv Goldsworthy who joined to play bass when Chris Aylmer left. We then went onto form FM in 1984. In December of that same year we signed a recording contract with the CBS/Portrait label.
FM is coming back after about 15 years, what didn't work anymore in the 90'S ?
PJ - When FM split in the 90s it wasn't because we didn't get on as people, it was the musical climate had changed. Grunge was in, our style of music became very unfashionable so much so that it was very hard for us to continue and survive. We made the difficult decision to split but remained very close friends.
Were you still involved in music during these years ?
PJ - After calling it a day with FM I did the SO! "Brass Monkey" album with Steve Overland, it's an album I'm very proud of - a total departure from FM. I've been continually writing songs with Steve. I've known him for over 30 years, which is a frightening thought. I also did two albums, again with Steve under the banner of The Ladder, one being "Future Miracles" and the other "Sacred".
In your opinion, what is THE FM album that a fan must have (except your new album) ? Why?
PJ - I think I have to name two really - "Tough it Out" from the Chris Overland era and "Aphrodisiac" from the Andy Barnett era. "Tough it Out" really turned out just as we wanted, it really is a good melodic rock record. The album was mixed by Nigel Green who worked with Def Leppard on Hysteria and sounds great. We were never really happy with the final mix of "Indiscreet". "Aphrodisiac" has a more bluesy feel but the songs are very strong in my opinion. Between those two you pretty much get what we were about in those days.
In 2007, you should have played for only one shot gig in Nottingham FIREFEST, Kieran had pestered FM every day for three years to play there. How did he convince the band at last ?
PJ - We had been asked by Kieran who is one of the Firefest organisers lots of times if we would do it, we always declined but at the end of 2006 he asked again and we decided it was now or never and we signed up for Firefest 2007. It was a very emotional experience for us and I admit to having a tear in my eye on more than one occasion. The love the fans showed us after all this time was incredible, we loved every minute of it.
Was the success you had that night the point of your new departure ?
PJ - We had no plans to record an album before we did Firefest 2007. We had no plans past that one show. We thought if 400 people turned up at the gig we'd be happy, so when it sold out with over 1500 FM fanatics, singing every word, crammed in from all over the world we were very pleasantly surprised, it took our breath away. The reaction was so positive and the love shown for the band so immense we had to do a new record. We owed our fans a new FM album. We started the writing process pretty much immediately after Firefest and we didn't have a clue at the time what the band would sound like. One thing we wanted to do was take all the best elements from each FM album and include them on the new record. Obviously during the early writing Andy Barnett left the band, but that didn't hold up the process as he seemed reluctant to give us any of his ideas, it seems he was keeping them for other projects. Jim Kirkpatrick came in and was a breath of fresh air with his enthusiasm and brilliant guitar playing.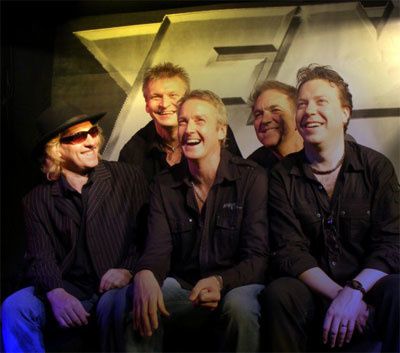 And you played once again in 2009 for the FIREFEST VI edition…
PJ - Yes the Firefest crew asked us to do it again and this time we said "Yes" immediately. I enjoyed this one immensely, I was able to take more of it in, I was still nervous before the show but compared to the first one I was ice cool : ) Again the show sold out and it was fantastic to hear the FM choir singing every word again. It was Jim's second gig with us and was a much bigger audience than his first one at the very intimate Winstanley College gig in Wigan. The fans really took to him.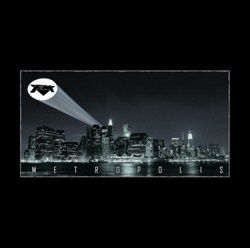 FM is coming back at last with a new cd : METROPOLIS. What about your promotion work and your relation with press at the moment ? Do you get a good feed back about it ?
PJ - The reviews in the press have been great, really positive and we're getting a real buzz being back in there after all this time. The reviewers and fans seem to think we're on the right track direction-wise with "Metropolis". I think we would have got more flack if we'd played it safe. That was one of the main reasons for leading with "Wildside" - it wasn't what people would be expecting but it still had all the elements of an FM song and it still sounded like the band although a bit more in-your-face possibly. We've had adverts in magazines and we're picking up a lot of radio play in the UK, things are going well. We've got live shows booked in the UK in May and July and we're about to embark on a promotional tour of radio stations around the UK.
What's the mood of it ? What would you say to make people listen to it and buy it ?
PJ - In my opinion "Metropolis" is a great rock album full of quality songs. It showcases the immense voice of Steve Overland, who in my opinion is the best singer in the world. So if you want to hear some great rock songs sung by possibly the greatest singer on Earth buy Metropolis. Advert over : )
Did inspiration come easily for all of you ?
PJ - We wanted to make an album that would be easily accessible to our fans but one that would stand up in today's musical climate which would hopefully gain us a wider audience. "Metropolis" has all the qualities of our best loved albums, the melodies and big choruses etc . but we brought our sound into this current decade. We owed our fans a new FM album. We started the writing process pretty much immediately after Firefest 07 although at the time we didn't have a clue at the time what the band would sound like. Once we got going writing the songs came pretty quickly, it was actually much easier than we expected.
What's your favorite FM new track ? Why ?
PJ - I think all the songs are very strong on "Metropolis". We worked very hard on the writing process and wanted to make a really classic FM album. We wanted to try and take all the best elements from each of our previous albums but also inject some freshness into the FM sound. It's probably nearly 15 years since we released a new studio album. We set the bar quite high with regards to the songs. We could have just written 10 songs gone in, recorded them and put out a new FM album, cashed in and probably have gone off back into oblivion again. We wanted to make sure the quality of our songs and songwriting was as good as possible. We wrote way over 20 songs for the record. Personally if I had to choose one song it would be "Unbreakable" as it's not your typical formula rock song. It has quite a depth on different levels. I'm proud of it as a song.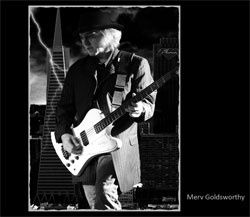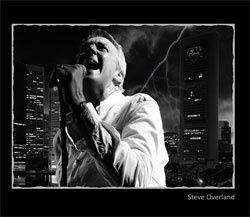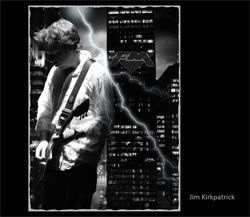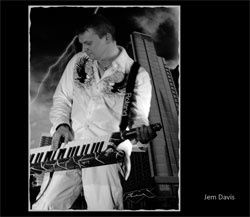 What's the difference between the old FM and the new one ? What does the line up change bring?
PJ - Steve has worked with Jim Kirkpatrick on numerous projects and thought he would be an ideal replacement for Andy and it turns out he was 100% correct. The fans have taken to Jim too. He is a real fan of Chris Overland's playing and loves playing the early songs, something which Andy never did. In fact Andy would refuse point blank to play songs like "Dangerous" and some songs off of "Indiscreet" and "Tough it Out". I think the new direction is great and very natural for the band.
Do you think you will bring something new in music with your new cd ?
PJ - We're not trying to be groundbreaking, we just want write and record classic rock albums that make you feel good - simple as that.
Will you be touring soon and what can the audience expect from you on stage ? Might we see you on stage in France ?
PJ - Since Jim has joined us on guitar the band is a real kicking live act and we've only done 3 shows together - after a tour this band would be scary, absolutely awesome. I'm looking forward to that day. It would be great to do some shows in France and if the demand is there we'd love to come over and play a whole European tour.
Which message do you want to leave to HEAVY SOUNDERS ?
PJ - It's great to be back as FM and the reaction to "Metropolis" shows that it was a good decision we made. We thank all our loyal, patient fans for sticking with us for all these years, and to all our new fans welcome to the family, we really appreciate you spending your hard earned money on concert tickets and albums by the band. This is only the beginning. God bless you all.
FM interview Pete Jupp 20 mars 2010 – Metropolis (2010) – Visuels : AOR HEAVEN

Website : www.fmofficial.com
MySpace : http://www.myspace.com/fmukrock
Facebook : http://www.facebook.com/FMofficial
Twitter : http://twitter.com/FMofficial
Youtube : http://www.youtube.com/FMofficialTV