CHRIS LANEY interview - PURE (2009) - Metal Heaven - HEAVY SOUND SYSTEM
Présentons rapido l'individu : suédois (pas blond mais chauve), investi dans la musique depuis l'âge de 13 ans, multi-instrumentiste dont la guitare est l'instrument préféré (sponsorisé par Motoby Guitars et possédant ses propres modèles), connu en tant qu'auteur et producteur au POLAR STUDIO construit par des membres d'ABBA, a travaillé avec Candlemass, Europe, Crashdiet, Bruce Kulick, Brian Robertson, Easy Action, Black Rain entre autres, et collègue de l'ex-WASP, RANDY PIPER avec lequel il a enregistré deux albums pour le compte de son groupe ANIMAL. Impressionnant pour un inconnu du grand public !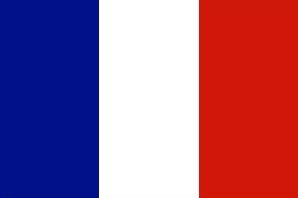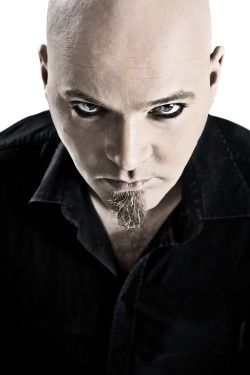 At first, can you introduce yourself and tell us in few words your own career ?

Hey! This is Chris Laney former member of Randy Piper's ANIMAL & Zan Clan.
I have just released my first solo album, PURE. It has been a long trip to get to this, to be honest too long.
I started out in the band Scratch back in 85, released some singles, then off to Unamenus, released a EP, then off to 17 Seventeen where I started singing for the first time. We released 2 7" singles and a CD.
Then I started working as a producer songwriter wich went on for many years. In 2005 I joined Zinny Zan and Zan Clan...
I also joined Randy Piper's Animal....
And now, here I am, Me Myself and I as a solo artist!
What are your own favorite styles and influences ?

I love stuff as KISS, Shotgun Messiah, Ratt, Def Leppard... but I also enjoy, Jellyfish, Beatles, NIN, Marilyn Manson so i call my self a music schizo.
Chris Laney "Pure" is a feelgood, party album in my ears... so bring out the beer and get the party started!

Which artist you work with or you worked with impress(ed) you the most ?

I must say Bruce Kulick. He is an awesome musician and songwriter. He is a full blown pro in every way. He is also a great friend.

What about your promotion work and your relation with press at the moment ? Do you get a good feed back about your new album ?

Absolutely! I am blown away!!!
I am so thrilled to get great reviews!! I can't wait to do more live shows and hopefully get the chance to meet more press face to face on the road.

What's the mood of it ? What would you say to make people listen to it and buy it ?

Chris Laney "Pure" is a feelgood, party album in my ears... so bring out the beer and get the party started!
If you like a good time and kick ass rock n roll, go and get my album!! :-)
Where do you find your inspiration for music and lyrics ?

It can be a line in a movie that triggers me, it can also be something I hear on the radio... for me it is different for every song.

What's your favorite new track ?

I love "Make You Cry", it is a killer song that speaks to me... Live it is "Get U Down", it is way heavier live than on the album, not meaning I do not like the album version, but I like the way it sounds with my band.

Do you think you will bring something new in music with your new cd ?

Hopefully I will refine what I already am doing... but I will bring even better songs next time, that is something I always aim to do.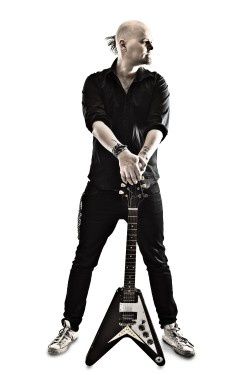 What can the audience expect from you on stage ?

Hell Yeah!
You will get a show of kick ass rocknroll delivered by a fantastic backing band and myself.
We will play almost every song on the album plus some surprises.
I hope to see you soon! Thank you for having me!!
Message to HEAVY SOUNDERS:
Go get CHRIS LANEY PURE!!!! I love to get messages from my fans so you are always welcome to drop me a line at www.myspace.com/chrislaney .
Stay Heavy!!




CHRIS LANEY interview juillet 2009

Photos : METAL HEAVEN promo cd

Chronique : CHRIS LANEY - PURE