BRUCE KULICK BK3 interview (2010) - Frontiers Records - HEAVY SOUND SYSTEM
Questions to BRUCE KULICK





Can you please tell us in few words your own career ?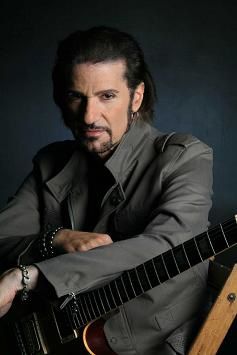 I have been playing professionally since 1975. I fell in love with the Beatles and was influenced by the entire British Invasion of amazing players, from Jimi Hendrix, and Cream to The Who and Led Zeppelin. After touring with some hit single acts in the mid 70's I was one of the guitarists for the Bat Out Of Hell tour with Meatloaf. After a year of that, I was in a band with Michael Bolton called Blackjack. I did recordings with Billy Squier and then joined KISS in 1984. I was the lead guitarist with KISS for 12 years. After that I had a band with John Corabi called UNION. I joined Grand Funk in 2000 and in the meantime have done three solo CD's last one called BK3 out now.
What are your own favorite styles and influences ?
I really love melodic rock guitar playing and my biggest influences have been Hendrix and The Beatles.
My new CD is very influenced by those artists. Of course I have made it my own sound, but I loved shaping some of the songs on BK3 much like some of the bands I admire the most.
Which artist you work with or you worked with impress(ed) you the most?
I have jammed with many famous players. I played with Jack Bruce from Cream at the RnR Fantasy Camp in London a few years ago. That was a thrill.
I also backed up Roger Daltrey from The Who and it was amazing.
What about your promotion work and your relation with press at the moment ? Do you get a good feed back about your BK 3 new album ?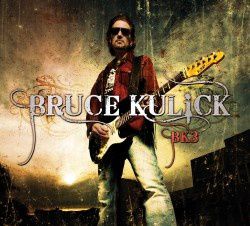 The reaction to BK3 has been over the top amazing reviews. I am very proud and I have some of them on my website.
What's the mood of it ? What would you say to make people listen to it and buy it ?
It is honest and melodic and I feel the production and quality of the music is very cool. I am very proud of all the songs and performances.
Where do you find your inspiration for music and lyrics ?
I like to write about things real in my life, or things that I have a strong fantasy about. (relationships, and life in general). Music just comes to me, and I love it when I have some chords or melody that I feel are memorable.
What's your favorite new track ? Why ?
I'll Survive is very personal to me. About when I was shot in 2003 on Sunset Blvd in LA. One bullet went through my leg and the other grazed my head. But I survived just fine. The lyrics are poetic about the event. Sonically I love the music.

Do you think you will bring something new in music with your new cd ?
I do feel the combination of my guitar playing and sonics of the CD are fresh and classic at the same time.
What can the audience expect from you on stage ?
I will of course do some songs from my KISS years and do material from my three solo CD's.
Message to HEAVY SOUNDERS :
Thanks for the support. Visit my website and hope to visit your country in 2010!



BRUCE KULICK interview 06.01.10 - Ecoute : BK3 (2010)

Bruce Kulick - The Making of BK3 video


www.kulick.net
www.myspace.com/brucekulick

Visuels promo :



Retour haut de page :