SANCTION X interview Ebby Paduch - The Last Day (2009) - Metal Heaven
10 QUESTIONS TO SANCTION-X / Ebby Paduch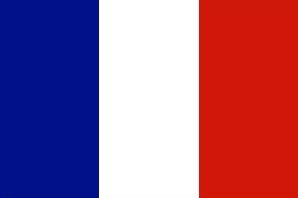 SANCTION X a été fondé par deux figures du Metal allemand : Ebby Paduch (chant - Stonefield, D.T.F., Infinitiy's Call ) et Robby Böbel (guitare - Talon, Frontline, Evidence One) en janvier 2008. La formation évolue dans un registre HARD ROCK classique avec quelques influences prog. Présentation par Ebby :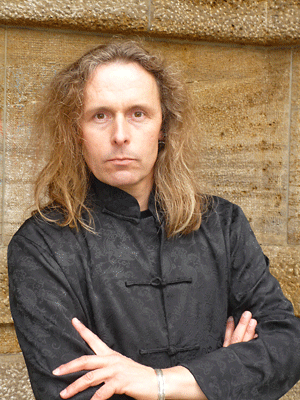 At first, can you introduce yourself and tell us in few words your own career ?


Hi, I'm Ebby Paduch and I'm SANCTION-X 's singer. I first started singing when I was 16, in a local metal band.
After that I played with the band "Stonefield"in Switzerland.
After two albums the band split up. I went back to Germany and joined the bands D.T.F and later the band "Infinity's Call".
After that I started together with the guitar player, Robby Böbel, the band "SANCTION-X".

What are your own favorite styles and influences ?
Well about my style, I grew up in the 80's metal scene, which influenced me a lot.
About the band :

The other band members, Roberto D' Amico, Bass Guitar, Ben Eifert,
Keyboards and Peter Langer, Drums are well known musicians from the German metal scene.

Wich artist you work with or you worked with impress(ed) you the most ?

My previous Band "Stonefield" impressed me a lot, because they were
What about your promotion work and your relation with press at the moment ? Do you get a good feed back about your new album ?

Promotion work has just started. Some weeks ago I gave an interview to Rock It magazine in Germany. So far the feedback has been very good.
What's the mood of it ? What would you say to make people listen to it and buy it ?

I would say it's a down to earth album. A lot of it is about social
I think the people will like it, because the music is catchy. It's melodic metal with a classical touch.

Where do you find your inspiration for music and lyrics ?


I get my inspiration from real life situations and my own personal
experiences.

What's your favorite new track ? Why ?

About my favorite track......well, I don't have one, but I like "the reason why we were born" because it's dramatical and heavy. problems and to get people to think about life. very good at composing and playing music with classical elements.
Do you think you will bring something new in music with your new cd ?

It's not new music, but it's great to listen to.
Will you be touring soon and what can the audience expect from you on stage ?

We are planning to go on stage soon. The audience will see us performing our music with all our emotions and power.

Message to HEAVY SOUNDERS :

Best Greetings
Ebby / SANCTION-X

interview juillet 2009
SANCTION X interview Ebby Paduch - The Last Day (2009)



Photos :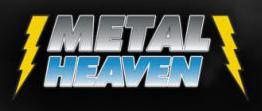 Website : www.sanction-x.com
MySpace : www.myspace.com/sanctionxebbypaduch