MIND KEY interview Emanuele Colella, Dario De Cicco - PULSE FOR A GREAVEHEART (2009) - HEAVY SOUND SYSTEM
10 questions to MIND KEY
Emanuele Colella, Dario De Cicco


MIND KEY started in early 1999 thanks to Dario De Cicco (keyboards) and Emanuele Colella (guitars), who decided to create a band with the precise task to melt the sound of Prog Metal bands such as Dream Theater, Symphony X, Evergrey and Pain of Salvation with a newer, mature and more song oriented approach inspired by 80/90's Hard Rock style.
"Pulse for a Graveheart" introduces to the fans a new band, with a more mature attitude and an astonishing songwriting. Get ready for the Prog Metal revelation of 2009!

At first, can you introduce yourselves and tell us in few words your own career ?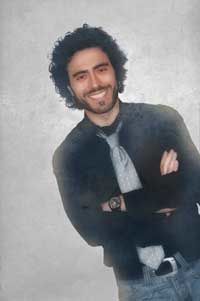 (E) Hi! I'm Emanuele Colella Mind Key's guitar player, I'm 31 (yes, yes I know I'm a little bit growth!!!:-)) and I'm the oldest of the band but not the most wise!! I started to play the guitar very late…19 years.. I don't' know now why..i know only that I've always felt a solid string or connection with the music…I'm very satisfied about it..She gave me all that I want..(don't think about money..not that!!)..Now i'm also endorser of an important Italian guitar shop is called RashGuitars..i can tell you that on july will be on market my signature model..(if you want I can send you a pic).
(D) Hi, here's Dario keyboardist of MK. I'm 30 and I'm fortunately younger than Emanuele! ϑ. I started my musical studies at the age of 9. I've studied Piano and Composition at Conservatory of Naples where I graduated as well. I'm following my composition and orchestration studies there... I've discovered rock/metal music at the age of 10...very early when I bought my first metal albums: MASTER OF PUPPETS and NO PRAYER FOR THE DYING...I've started in the best way!!!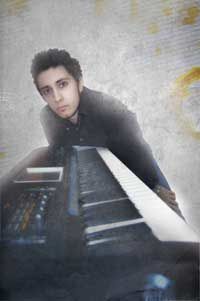 My first band was a power-epic-metal band named Exsurge Domine but in the 1999 I was out and I met Emanuele and founded MIND KEY with him.

What are your own favorite styles and influences ?
(E) I think that it's simple to immagine. In the first album the influeces are really clear!!However in that moment the most important band were D.T, SyX, Pain of Salvation Vanden Plas. But then, I'm changed my mind and my preferences and this has changed my guitar playing.Now, with Pulse, I'm paying my attention and giving my ears (Thanx to Dario) at bands with most AOR and melodic sound, for ex: Journey, Giant, Winger. And perhaps I've found my way!!
(D) Good, Emanuele...You've paid you dues!! Just kidding...Well I was really born forged by metal, like a true metaller. For many years I've heard only IRON MAIDEN, and MAIDEN and MAIDEN!! My only way out was Classical music ϑ. But a bad day...I've listened an album with a "strange bed" on the cover. And then my musical life changed. I admit...that album was "Images and Words". Was the 1993...I had discovered Prog-metal. Then I've listened all prog-metal stuff like Elegy, Symphony X, Vanden Plas, Pain of Salvation...but my musical tastes are in continuous progress. In the meanwhile I felt in love for melodic Rock, Hard Rock and AOR. I've started to hear band like Whitesnake, Journey, Bad English, Hardline, The Storm and the masterworks of those bands!!! I think that MK was ideally born in those days. Put a little bit of funk/jazz too and my classics studies...and then you should have my musical personality!

About the band :
(E) SO my mind change the part of band influences and contrary too! ϑ
(D) I agree. As I told you before...Mind Key is the effect of those influences! For the band...Andrea is 30 years old. He's a music teacher at primary school and actually studies percussions at Conservatory. He graduated a few years go (congratulations!!! ϑ). His main influences are DT, SX, POS and some other musicians like Virgil Donati, Colaiuta and Weckl. Aurelio is 31 or 32, I don't remember... ϑ. His grandfather was a really famous Neapolitan singer in the style of Mario Merola. He's a enterpriser and his favourite artists are R.J. Dio, David Coverdale, Michal Bolton and Othis Redding.
Which artist you work with or you worked with impress(ed) you the most ?

(E) It was very funny work with them!!!We contact them by our manager divide guidone and thanks to Frontiers records..I can tell you that we have done only one thing.. tell to everyone where play!!!Derek was like a bolt in the sky…rapid and effective….Tom had a duet with Aurelio on "Graveheart"..seemed that they usually sing togheter..but for me..and now I'm not really honest..the best one was Reb…he have played an incredible solo…we teold him only 1 thing ..to remember headed for a heartbreak form winger to play the solo.
(D) I was astonished by REB. I've also met him in Padova during "Good to be bad" Whitesnake tour 2007. He is a great man...a friend, I dare!! Like musician I've lost all my words. He was an idol of mine since I discovered him as Winger guitarist...And now he has played on our album. Unbelievable!!
What about your promotion work and your relation with press at the moment ? Do you get a good feed back about your new album ?

(E) Oh…it's a very difficult to say now at the moment. Anyway I can estimate that we have an excellent feedback. Most important Fanzine and magazine (Rock Hard Germany and Italy, EUTK, METAL HAMMER etc). Although I have to say that in in some e-zine I've red the monotone and the usual criticism about "our today's D.T influences…Beh..I believe that these are now almost non-existent except for the fact that gender is similar but not the same ...
What's the mood of it ? What would you say to make people listen to it and buy it ?


(E) Listen Pulse without prejudice and trying to have clear the ears from everything. This is, I think, the best way to "understand" the music in general. I think that "Pulse..." could be a complete platter…you can find aor, 70 and 80 progressive, heavy metal and melodic metal influences and styles as well. The new singer is an "alien"…WHAT MORE? :-)
Where do you find your inspiration for music and lyrics ?

(E) Yes..this topics should be for Dario as our lyrics writer. However the inspiration born from the love for all the form of art… and so you can read in our lyrics our love about the cinema ("Sunset Highway" was inspired by the art of Billy wilder - Sunset boulevard 1950-,The Seventh seal was inspired by Ingmar Bergman's masterwork and "Citizen of greed" by Orson welles and his "Citizen Kane") or writers as G.ORWELL 1984 and Pier Paolo Pasolini, Italian writer and poet.
I think that you can feel in all the album the criteria that for us the art, and in this case the music, can resist despite everythings. The artwork is the result of a long work... Nello Dell'Omo is the art designer and we have worked together to give to each page his particular meaning that it was inspired by cinema artist writers etc…as for the lyrics the constant idea is… the survival of the art…. … on the cover the young girl is blindfolded…she is the music and wait and survive without pay attention to all that happen… she is dressed with red induments..is the passion of the art..then on the right side you can see a dancer she is the child grow up …she is very far 'cause the distance, the time passed by…it's the art that always dances..everywhere and forever .
(D) Didn't you say that this topic should be mine???!!! Ok...Emanuele says the essential and more over!!
What's your favorite new track ? Why ?
(E) My favourite obviousely is VENTOTENE..it born by my feelling and I remember it each time that I listen the song…Explain perfectly my mind in a particular moment of my life. Then overall Dead Fame Hunter and Citizen cause are the "result" of my idea that then have been developed by Dario and Andrea.

(D) I have no doubt! "A New generation"..I wrote that song in a few hours as a long breath! I had a strange kind of inspiration in those hours and I immediately found a great leitmotiv which I explained for all the tracks. As You can hear the musical development – after the second refrain - follows a "fugue" structure in the great style of baroque Masters like J.S.Bach...I hope so. I think the lyrics are very inspired too on that track. I was always enlightened by the person of Pier Paolo Pasolini who I consider the most important Italian intellectual from the second half of '900. I love that song so much but I like really much other songs like Sunset Highway, Now Until Forever, Crusted Memories and Graveheart!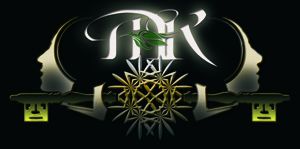 Do you think you will bring something new in music with your new cd ?
(E) Mh…no I hope not..I remember that a greek philosopher Platone on "De Republica" said that everything is imitation of nature and I agree…We only make our music and all that we like..and we feel..that's all!

Will you be touring soon and what can the audience expect from you on stage ?
(E) Mega European tours and I hope mondial tours!!!! I'm joking…but I hope only to enjoy this moment and hope that people likes my music for the rest:
METAL METAL METAL METAL METAL METAL METAL!!!!!!!!!!!!! :-)
(D) We are planning a new tour for the early autumn. We hope to make many gigs all over the Europe and thanks all the fans who support us everywhere!
Message to HEAVY SOUNDERS :

(

E)

Thank you Olivier. KEEP ROCKIN' !!!!! MK is a heavy SOUND SYSTEM!!!

Thanx to everyone..I hope you'll enjoy our work! Stay rock!!!


(D) Don't give up guys, believe in Rock, the TRUE ROCK (in the Di Maio's style)...and Stay ......HEAVY LIKE YOUR SOUND SYSTEM ϑϑ!!!
MIND KEY interview Emanuele Colella, Dario De Cicco - PULSE FOR A GREAVEHEART
(22 juillet 2009)