GREAT WHITE - Jack Russell interview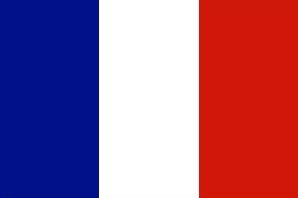 Le nouvel album de GREAT WHITE porte bien son nom. Le GREAT WHITE des grands jours est de retour ! Cependant, JACK RUSSELL vivait-il un grand jour lorsqu'il a répondu aux questions qui suivent ? J'en doute car il s'est voulu peu expressif face à des sujets qui auraient certainement intéressé bien des lecteurs s'ils avaient été développés... Jouer au ni oui ni non aurait été plus intéressant. Nous mettrons donc cela sur le dos de l'énorme travail de la promo qui veut que l'on réponde aux interviews à la chaîne par mail... Devant le peu de mots utilisés dont absolutely et hopefully, était-il nécessaire de procéder à une traduction ?

Before talking about your new cd, RISING, shall we go back in time...
GREAT WHITE is not a new story... All began in the early 80's, would have you thought still be singing nearly 30 years later ?
I never thought that far ahead, Never thought I would live that long.

The GREAT WHITE line up changed many times but MARK KENDALL is still rocking by your side. You've been playing together for so long, what keeps you together ? This is a good marriage...

Our friendship and the music we make together. He does the cleaning and I do the cooking.

AUDIE DESBROW played for a long time with you as drummer. He left the band in 2000 and came back in 2006. MICHAEL LARDIE on guitar played from 1986 to 2000 and came back in 2006 as well. Why did they leave the band ? Was it your own wish to see them back ?
Audie left due to personality differences, Which we later resolved. As far as Michael goes, That was the time I left the band to work on my solo project. Absolutely it was my wish to see them back.

Do you think RUSSEL/KENDALL/ DESBROW/ LARDIE is "THE" GREAT WHITE line up ?
Absolutely.
Your band has been one of the biggest US Hard Rock band in 1987 with the ONCE BITTEN album, how did you live this success ?
To its fullest.
Hard Rock bands were so successful in USA in the 80's, we can remember the US Festival with VAN HALEN, JUDAS PRIEST, OZZY, SCORPIONS... and bands rising like RATT, MOTLEY CRUE, WASP, BON JOVI, QUIET RIOT or POISON, and GREAT WHITE of course ! Later, new bands brought a new fresh air (CINDERELLA, SKID ROW, STEELHEART, SLAUGHTER, WINGER...). Despite of this, how do you explain the decline of HARD ROCK in the 90's ? Has it become out of fashion ?
Too many record companies signed bands that were cheap to the originals. Good music never goes out of fashion.
What about GREAT WHITE during this period ? Was it a desert cross ?
What made you keep on going till the CAN'T GET THERE FROM HERE album ?
Great White kept making music, Despite the decline. It was difficult but we managed to survive. The love of making music kept us going.
Why did you say being stopping GREAT WHITE after this album for solo. What did you do between 2000 and 2006 ?
I felt it was a time for me to make a change musically.
Your influences are Rock and Blues but your first record was the hardest one. Why did you change your music direction ? Is it a reason why GREAT WHITE still exists ?
The band just evolved into what it is now. Absolutely, The fact that Great White keeps growing, Is why we are still around.
Do you play sometime old stuff on stage like STREET KILLER, BAD BOYS, ON YOUR KNEES ?
Absolutely.
GREAT WHITE has always been an excellent cover band as well. On most of your records you sing HUMBLE PIE, WHO, ANGEL CITY, STONES, LED ZEPPELIN. You covered LED ZEPPELIN on an entire live album. Why LED ZEPPELIN ?
A tribute to a band that was a huge influence on us and we do it so well.
The following question is not easy. If you don't want to answer, do not.
Tragically, on february 20, 2003, one hundred people died in the fire at The Station night club in Rhode Island including your guitarist TY LONGLEY. What happened that night, what didn't work ?
I prefer to leave that night in the past, I miss all my friends and I think about them everyday. I pray for them and their families.
How did you live the following months ? Are you still affected by this tragedy?
I do the best that I can. I am affected by this tragedy every day of my life.
2007, GREAT WHITE was BACK TO THE RYTHM... Few words about it ?
A great time, With all the guys back for the 25th anniversary.
Let's talk about your brand new album : RISING !
BACK TO THE RYTHMN, RISING, will the next one be titled OVER THE TOP ?

Not a bad Idea, I might have to use that one.
Seriously, what's the mood of it ?
Hopeful.
Do you think you can still bring something new in music with a mix of "old-school" Rock and Blues ?
Absolutely, That is the reason we keep playing.
In my opinion, your new album is an excellent one."BIG JACK IS BACK !".
I think you've never sung so good because of modulations in your way of singing (SITUATION, ALL OR NOTHIN', ONLY YOU CAN DO). Do you agree with that ?
Thank you very much. Yes, I agree with you. I feel I have done things with this album that I have never done, I feel very proud of the bands performance as well as my own.
Jack IS BACK AGAIN ! DANGER ZONE is a melodic song and a "killer" one . It sounds full of rage and revenge... What do you mean with " I'm in the DANGER ZONE again, I've set myself up for some big time hell to pay, I'll be fine here cause it's familiar, lost for a time but JACK is back again" ?
I'm talking about fighting my demons (drugs and alcohol) Being comfortable in a bad place because it's familiar. But sober again, Hens the phrase "Jack is back again"
This song is the strongest, the hardest one. We've talked about your first LP before, this is the GREAT WHITE i love. Will you one day play an entire album in this way again ?
It is quite possible.
How and where do you still find your inspiration ? LOVE seem to be the one. Is that easy to always find new texts about LOVE...
Is JACK a "desperate heart" ? Most of your texts are about loneliness (LOVELESS, LAST CHANCE, SITUATION...), are you afraid of living alone ?
I find my inspirations through life's experiences. I don't believe anyone wants to be alone and when I write, It happens to be a time when I am alone, Which comes out in my writing.
About SHINE, one of the best song of the RISING album. You wrote: "How long will it take to find you ?". Did you find love yourself ? You seem to... In credits we can read these words : "SUSAN, my light, my love, my muse and soul mate. As always every love song is for you". What else would you say about her ?
Every love song I have ever written.
ONLY YOU CAN DO or SANCTUARY are a proof of your love. How does she react when she reads these kind of lyrics ?
Hopefully it makes her feel loved and appreciated.
About SANCTUARY, you sing "My Mother Mary". Do you believe in her, do you believe in Jesus, in God ? Does religion take part of your life ? What you tell us about religion ?
I don't like to talk about religion, I might use a religious phrase to make a point in a song but as far as religion, Everyone has their own beliefs and I do not try to push it on anyone. I believe there is a higher power, What it is I am not sure.
If LOVE was not your lyrics inspiration, what would it be ?
Without love, there would be no music, So there would be no need for lyrics.
Musically, MARK brings some kind of riffs he never played before (DOWN ON THE LEVEL, SHINE). Does he find new stuff easily ?
None of us know where the good ideas come from, We are just fortunate to have some decent ones once in a while.

Will you be touring in EUROPE and FRANCE soon ?
Hopefully.
Most of the american artists i talked with these last months are waiting for a big change with your new President. What do you think about him ?
The jury is still out on this one.
Do you want to leave a message to HEAVY SOUNDERS ?
Thank you for all your love and support, Keep playing good Rock N Roll!!!!
I wish you a big success with RISING !
Thanks a lot ! Thank you very much, I look forward to meeting you Olivier.



Photos promo : FRONTIERS Records

Chronique : GREAT WHITE - Rising (2009)
Cliquez sur la pochette !