OUTLOUD Chandler Mogel interview - We'll Rock You To Hell And Back Again (2009)
10 questions to
OUTLOUD – Chandler Mogel
Originaire d'Athènes, OUTLOUD a été formé en 2008 par deux membres du déjà connu FIREWIND (Bob Katsionis (claviers, guitare - ex-NIGHTFALL) et Mark Cross (batterie)) et Tony Kash qui prenait en 2004 des leçons de guitare auprès de Bob Katsionis.
Nécessitant une voix pour ce Rock Band, les deux compères ont contacté le new-yorkais Chandler Mogel (Talon) et se sont adjoints leurs amis Mark Cross à la batterie (Firewind, ex-Helloween, Metalium, Kingdom Come) et Jason Mercury à la basse. Chandler se charge de vous expliquer le reste...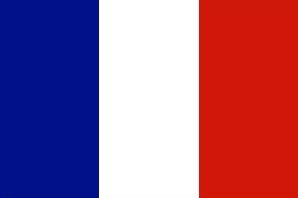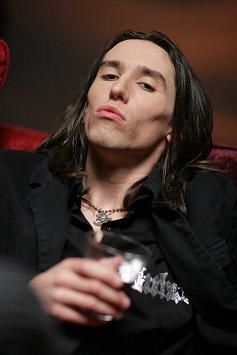 At first, can you introduce yourself and tell us in few words your own career ?
CHANDLER: Well, Olivier, my story is not like most.... I've been exposed to music my whole life thanks to a musical father, who exposed me to all kinds of music, but I actually only started singing about 8 years ago – I was 22. I started jamming in the basement with some friends and then one of my friends joined a "real" band (just had a bigger basement – LOL!) and asked me to sing for them. So from there, I really dug this business of being in a band, and I started taking vocal lessons from a local teacher.
What are your own favorite styles and influences?
CHANDLER: Great question – well, I'd be lying if I said that hard rock / heavy metal was not a huge influence on me. I started listening to this back in high school and since then have been on a quest to find the best bands (and I think I found most of them :) to add to my CD collection. But going even earlier, when I was younger, my dad was listening to lots of 70's music – like funk, soul and jazz – and this had a great effect on me as well. I try to pull something from every style that I've been exposed to – i.e. more recently I've been getting into swing!
About the band :
CHANDLER: Well, Outloud is influenced by all the respective members' influences, for example, Tony likes a lot of 80's bands like Guns 'N' Roses and Motley Crue but also Judas Priest and Iron Maiden. Bob likes a wide variety of stuff but notably Dream Theater and Annihilator are two of his current favourites. So these various influences give Outloud an 80's vibe with a modern twist.
Outloud's career is definitely expanding as of late – now we are promoting and working with our label up until the album release, shortly after we will be starting to gear up for some live dates......in addition to working on our second album!
Which artist you work with or you worked with impress(ed) you the most?
CHANDLER: That would have to be Tony Harnell. He has taught me a great deal and is one of the best singers on the planet.
What about your promotion work and your relation with press at the moment? Do you get a good feedback about your WE'LL ROCK YOU TO HELL AND BACK AGAIN album?
CHANDLER: It's coming along very good! OL and Frontiers have both been promoting the band heavily and we've gotten a huge response from the internet. Myspace and Facebook pages have been really successful. The feedback so far has all been fantastic!

What's the mood of it? What would you say to make people listen to it and buy it?
CHANDLER: The record has a unique vibe to it, a chemistry between the band members that you don't always hear on today's records. After all, we recorded it as a band, not a "project", as these are very common these days. OL has something for everyone – so whatever they like I believe they would find something enjoyable here.
Where do you find your inspiration for music and lyrics?
CHANDLER: From my own life and things that I've gone through, or am going through. I find that real experiences tend to simply create the songs themselves. Usually I come up with a concept for a song, and get a mental picture of it, and then it just seems to write itself. And at the same time I can't discredit my influences and all the music I've listened to over the years, which has been a huge part of my life.
What's your favorite new track? Why?
CHANDLER: From the CD? Well, Broken Sleep has been one of my favourites since I wrote it. It's a personal song to me and I love the melody and lyrics.
Do you think you will bring something new in music with your new cd?
CHANDLER: I don't know about something TOTALLY new but we are definitely bringing something fresh to the hard rock realm. As I said earlier we combined our influences and came up with something very special. Our record sounds very unique and fresh to us and we hope this will translate to the listening public!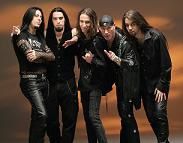 Will you be touring soon and what can the audience expect from you on stage?
CHANDLER: Yes we will be working on some dates and festivals into next year. Fans can certainly expect a high-energy performance at every show and as always some surprises......!
I wish you a big success with your new album!
And i thank you for this HEAVY SOUND SYSTEM interview!
Which message do you want to leave to HEAVY SOUNDERS?
CHANDLER: Thank you very much Olivier, and you're welcome, my pleasure. My message to all the HEAVY SOUNDERS – Rock hard guys! Support great music and don't ever compromise! Be true to yourselves.
Interview OUTLOUD - Chandler Mogel - 16/08/2009

Myspace: www.myspace.com/outloudtheband
Facebook: search for OUTLOUD

Photos promo :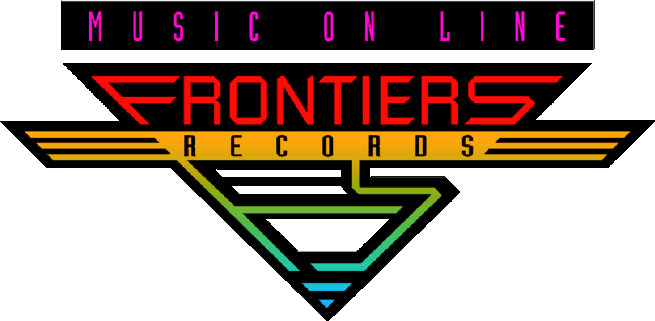 OUTLOUD - TONITE video
Retour haut de page :