TIM RIPPER OWENS interview


TIM RIPPER OWENS (Yngwie Malmsteen, ex-Judas Priest) sort son premier album solo le 18 mai 2009 : PLAY MY GAME. A cette occasion, il répond à 10 questions essentielles qui nous permettent de mieux le connaître encore et de découvrir plus en détails ce nouvel opus pour lequel il est épaulé par des membres issus de groupes prestigieux comme Savatage, Dio, Megadeth, Billy Idol, AC/DC, Black Sabbath, etc...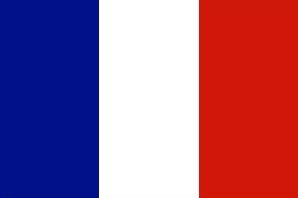 At first, can you introduce yourself and tell us in few words your own career ?
Ripper Owens here, I got into music when I was a kid NOW... 41 !
Ex-bands : Judas Priest, Winters Bane, Iced Earth ! I now sing for Beyond Fear, Yngwie Malmsteen and my SOLO thing !! I also tour with a band called Hail.
What are your own favorite styles and influences ?
Hard rock and Metal... I love Halford, Dio and metal singers like that...
I love hard guitar riffing... Anthrax, Metallica, Testament... All that stuff !
Wich artist you work with or you worked with impress(ed) you the most ?
Glenn Tipton did, he had a vision and stuck to it... over and over again... I learned from him.. .but working with Yngwie has been great as well, more laid back and has fun with it.
What about your promotion work and your relation with press at the moment ? Do you get a good feed back about your new album ?
I have gotten great feedback, a few people last night said it was their favourite cd of the year so that is great. I might real a few bad reviews from people on the net, but that is ok, I do my thing, I LOVE this cd and that is what counts, see :" this is the cd I want, this is the cd I want to buy", and most of the press gets that!
What's the mood of it ? What would you say to make people listen to it and buy it ?
It will make people move there heard and just sit back and drive around. The vibe is all over the place, that is what I love about it, slow fast crunchy...
OH YEAH!!
Where do you find your inspiration for music and lyrics ?
Everyday life on some, I get ideas from the news, others just come into my head. I have a song about aliens on here, I myself am not a alien type of guy but I just though, I need a good classic metal tune that has those types of lyrics..and BAM there ya go! Tunes on here about cars, death, figures lurking in the night. World problems ! Everything.
What's your favorite new track ? Why ?
Man that is hard... I love Starting over..a different type of song for me..I also love Pick yourself up and Believe! But really I love every song on here…I don't skip any!
Do you think you will bring something new in music with your new cd ?
Well the thing is I hope, but the world doesn't want that, they want American Idol..hahahaha Listen this cd is REAL not fake like a lot of bands out there, I'm doing what I want and not what someone else wants or think I should sound like! This cd sounds like NO ONE but Tim Ripper Owens..so WORLD…Listen to me, spread it around this is the cd everybody need.. LOL !
Will you be touring soon and what can the audience expect from you on stage ?
I will be touring, I got a few shows coming up, Sweden Rock and Dwonload fest and some shows around that time opeing fro Heaven and hell…the line up with me is Chris Caffery, John Comprix, Simon Wright, and David Ellefson, so this should rock!!
I wish you a big success with your new album !
And i thank you for this HEAVY SOUND SYSTEM interview !
Andytime you want and anything you need let me know.
Wich message do you want to leave to HEAVY SOUNDERS ?
If you need info or some of my Merchandise
www.timripperowens.com
www.myspace.com/timtheripperowens

Keep it heavy - RIPPER
TIM RIPPER OWENS interview
par mail du 14/05/2009