VELVET SEAL interview - Lend Me Your Wings (2009) - DARK BALANCE - HEAVY SOUND SYSTEM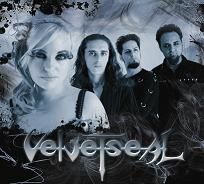 VELVETSEAL a été formé en 2006 par Gabriella (Gabee, chant) et Csaba (Casbee, guitares), avec l'espoir d'apporter une touche légèrement plus Heavy tout en restant mélodique au monde des groupes de Métal emmené par des chanteuses. Après quelques mois de composition et la sortie d'une démo auto produite, en 1997 le groupe fait ses débuts scéniques au Gothica Fest 6.66, ce qui lui offre l'opportunité de jouer avec des groupes comme Deathstars et Battlelore. En 2008, ils enregistrent leur premier album et passent ces derniers mois à l'envoi de CDs promo aux magazines gothiques ainsi qu'à des labels de part le monde dans l'intention de trouver un contrat et de diffuser le nom du groupe : VELVETSEAL. La réponse des médias est extrêmement positive et le CD promo a été chroniqué par de nombreux magazines et webzines allemands, néerlandais, des Etats Unis et du Royaume Uni, lui attribuant pour la plupart une note au dessus des 80%. Grâce à ces chroniques, les fans du genre de par le monde commencent à entendre parler du groupe, pour preuve le myspace et le site du groupe sont alors de plus en plus visités. Tout ceci permet au groupe de récemment signer un contrat avec Dark Balance Records pour la sortie mondiale en Mai 2009 de "Lend Me Your Wings". Les arrangements symphoniques et les formidables parties de synthés accompagnées par des riffs Heavy et modernes qu'adoucit la belle voix claire de Gabee fait de la musique de VELVETSEAL un frais mélange de Gothique et de Dark Metal qui devrait ravir le fans du monde entier.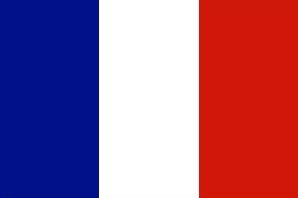 At first, can you introduce yourselves ?
Gabriella: Hi, I am Gabriella, the singer of VelvetSeal, a fairly new female fronted symphonic metal band from Hungary.
Csabee: I am in charge of the guitars and the symphonic arrangements, synths, and mainly the composing of the music itself. I have founded VelvetSeal together with Gabriella.
What are your own favorite styles and influences?
Csabee: Well I think music is music, no matter what style it is grouped into, the only thing that matters for me is its quality. There is a variety of genres that I call my favourite and that in one way or the other influence me when writing music. But if I have to name a few I could name symphonic metal bands like Within Temptation, After Forever or Kamelot, but heavier bands like Eluveitie, Sonic Syndicate or Scar Symmetry as well.
What about the band ?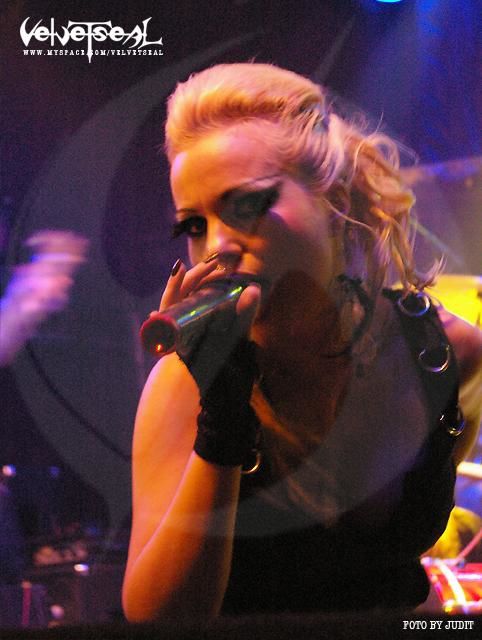 Gabriella: The first idea of VelvetSeal was born in 2006, when Csabee and myself were thinking of creating a female fronted metal project. Not really a band, but more a project. Once the line up was completed with David (bass) and Balázs (drums) we have done the first promotional demos. It's funny, because we never thought this would ever lead to an international release. We were very surprised ourselves to see the response from the media and fans of the genre and that's when we have decided to turn the project into a touring band. The music itself could best be described as female fronted symphonic dark metal. Sometimes they file us as progressive and gothic, so I guess there must be a little of all these. Surely the big names of female fronted metal are our biggest influence, bands like WT, After Forever, or Delain for instance, but classical composers, film music as well probably.
Which artist you work with or you worked with impress you the most?
Gabriella: I haven't had the chance yet to work with internationally known artists, but I definitely would like to! I would really like to co-operate with bands that influenced me; it would be an honour to work with them.
What about your promotion work and your relation with press at the moment? Do you get a good feed back about your new album?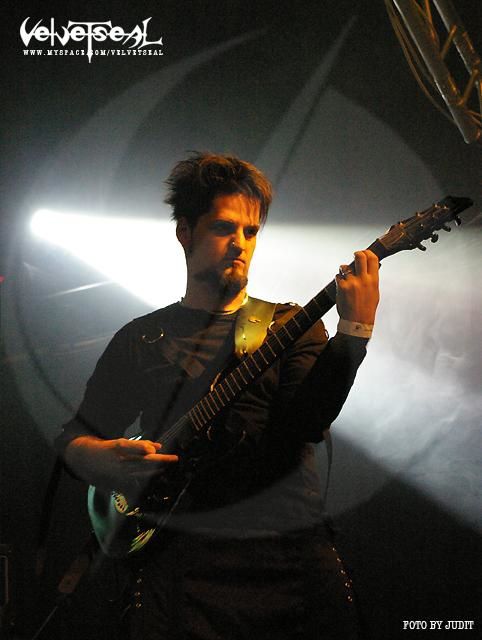 Csabee: Our label and promotional teams are endlessly supporting us and promote "Lend Me Your Wings", and we are pretty much happy with the outcome so far. We mostly get a positive feedback from reviewers, and even though this genre is quite competitive, they think our music stands a chance. Of course reviewers are also people, so some like it a lot, while some others maybe less. Sometimes we are compared to the new releases of the biggest names in the genre.. well this is strange since it is our debut, but it is also a great honourJ but overall I think we get a really positive feedback. Besides this, the most important, I believe is now to get to the fans and make the name VelvetSeal known amongst the fans of Metal, and let them decide, if they like it J! More than this, with a debut album I believe no band should expect.

What's the mood of it ? What would you say to make people listen to it and buy it ?
Gabriella: We tried to do an album as versatile as possible. I believe people can expect to find a track or two for every mood they are in. Touching melodies, epic symphonic arrangements, and heavy low-tuned guitar riffs are all present. Some are catchy while others are more progressive. I think it will definitely give an hour or so of enjoyment for the fans of female-fronted or any metal, actually.
Where do you find your inspiration for music and lyrics?
Csabee: It's hard to define without being to stereotypic,J I guess. Mainly anything might be of influence, sometimes even things that I myself would never expect. During lyrics writing, I try to interpret deeper thoughts that I find important. Sometimes they might sound a little grotesque and be a mirror to people who pity themselves, or follow like mindless sheep without reasoning.
What's your favorite new track? Why?
Gabriella: At the moment it's "Torn Within" but it depends on my mood as well. It's a really catchy and dynamic track that has a bit of everything that's us!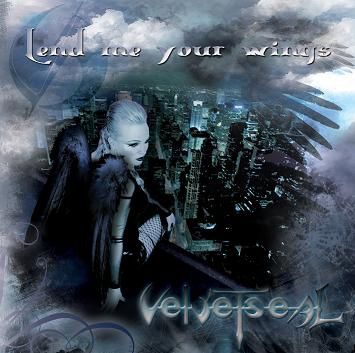 Do you think you will bring something new in music with your new cd ?
Csabee: We all know female fronted metal is a really crowded genre today, with a lot of bands that come, rise… and then some fall, some stay. I sincerely hope we will be amongst the latter kind. We do have our own sound if that is what you ask, and in some tracks we have used more uncommon melodies or instruments like sitars, or other oriental instruments, but we never intended to do something that no one has done before. Music is music, in my opinion it should not be about if I want to be too much innovative at any cost, but more about good songs and melodies. In the end, if something new comes out of it, good, if not.. well still it can be a good one, hehe. But yes, perhaps there's a new approach in the way we combine different influences and moods, and perhaps the instruments and melodies that we have sometimes used. But I guess I will let people decide for themselvesJ
Will you be touring soon and what can the audience expect from you on stage ?
Gabriella: Yes we have a tour in the pipeline, though it is being organized as we speak. If everything goes as planned we will have a smaller tour in Europe around mid October. Usually we put a lot of effort in live appearance as well, since we believe the visual aspect is just as important as the music, to better interpret the mood of the songs to the audience, so we have used a lot of interesting visual effects, background videos ever since the beginning! Sometimes it is hard to implement, because not all clubs have the technical background for it, but we try to find a solution in most of the cases. Without doubt we try to give something that the audience will remember.

MESSAGE to HEAVY SOUNDERS :
VelvetSeal would also like to thank HEAVY SOUND SYSTEM for the interview, and we hope we soon will be able to meet all the HEAVY SOUNDERS on a gig somewhere near them! Remember to Rock on guys! Et merci beaucoupJ !


VELVETSEAL - Interview mai 2009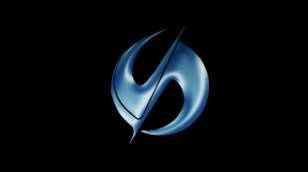 Visuels & photos promo :
http://www.myspace.com/velvetseal