IMPELLITTERI interview WICKED MAIDEN (2009) - Metal Heaven - HEAVY SOUND SYSTEM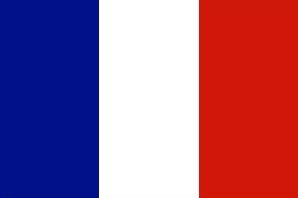 Après trois années de préparation à son album WICKED MAIDEN, CHRIS IMPELLITTERI est de retour ! La fine gâchette se présente aujourd'hui à vous, Heavy Sounders, et vous délivre quelques appréciations de son nouvel (et dizième) opus, vous offre son clip "Wicked Maiden" et vous indique comment en une seule leçon prononcer son nom !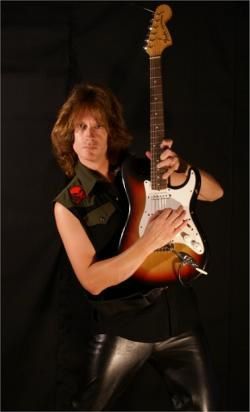 At first, can you introduce yourself and tell us in few words your career ?

My name is Chris Impellitteri and I am the founder and lead guitarist of the rock group Impellitteri ( pronounced = Impell - eh - teri).
I started playing guitar at the age of 12 years old. My grandmother bought me an electric guitar and arranged for me to take guitar lessons. I really loved the instrument and soon developed my style of playing. My first bands where in grade school. We would play covers of everything from Van Halen to Queen.

What are your own favorite styles and influences ?


I love metal, shred, country, pop, etc…. I am influenced by players like Van Halen, Al Dimeola, Uli Roth, Yngwie, Rhoads, Dimebag, etc….

About the band :

Rob Rock lead vocals, James Pulli bass, Glen Sobel drums.
The 3 members have a diverse range of influences. Each member likes a variety of music from metal to fusion.

Which artist you work with or you worked with impress you the most ?
Glen Sobel is a fantastic drummer. He is extremely dedicated and always adds something very positive to the recording process.

What about your promotion work and your relation with press at the moment ? Do you get a good feed back about your new album ?

Yes!! We are getting excellent reviews for our new record titled Wicked Maiden. There are some critics who think the record is okay (not great). But the majority think this record is great and will rival some of the greatest metal records in history. I think only time will tell !!

What's the mood of it ?

Listen to the title track at http://www.myspace.com/impellitteri .
Watch the new music video : http://impellitterifanclub.info .




Where do you find your inspiration for music and lyrics ?

Within. I play music from my soul. I play with a lot of energy and excitement. In addition I use the guitar to express my emotion.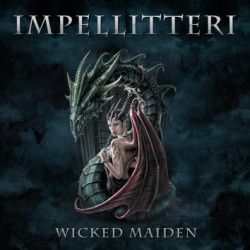 What's your favorite new track ?

Wicked Maiden !! It is fast, fun, addictive, and energetic.


Do you think you will bring something new in music with your new cd ?

I hope so !! We made Wicked Maiden to please and inspire all of you. The music is pure Impellitteri and that honesty has created a new sound for the band.


Will you be touring soon ?


We will first play the headlining stage at Sweden rock festival with Heaven and Hell and Dream Theater on June 6, 2009. We will then tour Japan and the United States. At this time we are trying to arrange a full European Tour.



I wish you a big success with your new album ! And i thank you for this HEAVY SOUND SYSTEM interview !


Thank you for your time.


MESSAGE to HEAVY SOUNDERS :

Keep rocking with us !!!




Interview par mail - mai 2009

Photos promo : METAL HEAVEN