PATHOSRAY interview - Sunless Skies (2009) - FRONTIERS RECORDS - HEAVY SOUND SYSTEM
1
0 QUESTIONS TO
PATHOSRAY
Formé en 2000, le groupe italien
PATHOSRAY
vient d'éditer son deuxième album chez
FRONTIERS RECORDS : "Sunless Skies"
mixé et masterisé en Suède aux Fascination Street Studios par
Johan Ornborg and Jens Bogren (Symphony X, Hammerfall, Opeth, Katatonia...)
. Il était donc opportun de faire connaissance avec ce groupe de
METAL PROG
en 10 questions posées à F
abio D'Amore (basse) et Ivan Moni Bidin (batterie)
.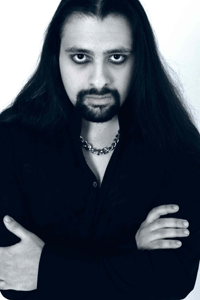 Fabio :
Hi, and thanx a lot for giving us the possibility to talk on Heavy Sound System !
I'm 23. and I first got into music at the age of 4. playing the piano, even if my instrument now is the bass. I started playing in a band around 2000, with a rock band, then I joined my first prog metal band in 2002, called Acid Brain. After finishing the experience with them, I formed another prog metal band, but with power influences, called Exempla.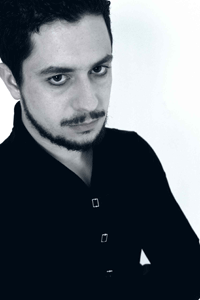 Ivan :
I'm 27. and I started playing the drums at the age of 12., then I also started playing guitar, bass and keys. My very first band was a rock cover band, called Polly' Scream, then I continued with other bands, with almost the same style, until I formed Pathosray (originally named as NDE) in 2000.
What are your own favorite styles and influences ?
Fabio : I'm a big fan of metal, progressive, and classical music. But I also like 70's and 80's music, and fusion. I'm mostly influenced by bands like DT, Symphony X, Opeth, Death, Queensryche and so on, but also by artists as Depeche Mode, The Cure, I grew up with.
Ivan : I'm a big fan of everything regarding progressive rock, and I've got a huge preference on the Italian one, like PFM, Le Orme, BMS...and so on.
But I also like artists as Mike Oldfield, and some metal bands, like Opeth, Death and Porcupine Tree.
Which artist you work with or you worked with impress you the most?
Ivan : Alessandro Seravalle, guitarist and mastermind of Garden Wall is the artist I worked and I'm currently working with that inspired me most during past years, for my own style, but also for Pathosray riffs and songs, I wrote in both our albums.
What about your promotion work and your relation with the press at the moment ? Do you get a good feed back about your new album ?
Fabio : Yes, absolutely! Medias lately received our new album, Sunless Skies, but we've already received tons of good feedbacks, and there's a big promo work we've got to do for the next months. That's incredible for us, just jumped off the "debut band" status, and we' already have to get used to it :)
What's the mood of it ? What would you say to make people listen to it and buy it ?
Ivan : Well, I can say the album has got a sort of dark atmosphere, as concerning both lyrics and music in general. It's a developpement of our original sound, and of course, the ones who love melodic, progressive or atmospheric metal, would like it. We tried to write songs first of all, so we didn't care at all about being a prog band "tout court", and showing our skills and technique.
Where do you find your inspiration for music and lyrics ?
Ivan : Personally I write music inspiring myself to personal situations and moods, at any time of the day, also if I'm driving, or working.
For example, as regarding the heavier tracks, I took inspiration from a bit of anger I had inside, cause of any case of bad situations, but as far as concerning the melodic ones, they come from my personal reflections and thoughts.
Fabio : As regarding lyrics, most of the times they come from political, religious or actual themes I'd like to develope or remark. Sometimes, watching tv, listening to the news I can be interested by certain situations and I could immediately have the willing to write something about.
What's your favorite new track ? Why ?
Ivan : I could say The Coldest lullaby, it has a sort of deep dark atmosphere, and I love the sensation of "obsession" that the refrain gives me.
Fabio : Personally, I don't have a fav track. Each track has got its own particular style and I can't choose one. But I can also say that proabably, the song Poltergeist, also due to its lenght, could perfectly represent our whole sound, and there's a moment during the song, when each member of us gave his own best!

Do you think you will bring something new in music with your new cd ?
Ivan : Well, it's hard to say something like that...We're not inventing or creating a new style or kind of music, but we're trying to have a proper style, we can be recognized with.
Will you be touring soon and what can the audience expect from you on stage ?
Fabio : We do hope to have the possibility to tour a lot really soon, and play as much as possible around Italy, but also abroad.
Some of our fans had the chance to see us on stage, and they know we're a bit crazy :) So, we will work hard to confirm that, and trying to do more, in order to increase our potential, not only with our music.
MESSAGE to HEAVY SOUNDERS :
Ivan and Fabio : Thanx a lot for this interview, and we sincerely hope your readers will listen to our new album and buy it soon!
Stay tuned and check our website and myspace page to see what are our next live gigs!
PATHOSRAY interview mai 2009
Photos :